How to dispose of a lawn mower
It is always a hectic job to dispose of old machinery at home, especially old gardening tools and machines. A lot of people are confused about how to dispose of old lawnmowers. A better option is to sell your lawn mower when you wish to shift over to the new machine, but in good condition, but if you are not the guy to buy a new machine till the end of your used machine's shelf life then this article is useful for you. In this article, I will discuss how to dispose of old lawn mower easily.
When you decide to dispose of your lawn mower you must need to do a self-assessment of your lawn mower, and check the following things before disposing of your machine.
After assessing these three questions if the answer is a complete NO, you dispose of your lawn mower. If the answer is YES you may sell your lawn mower online or by visiting the near market.
STEPS TO DO BEFORE DISPOSING OF YOUR LAWN MOWER
In the case of a gas/fuel-powered lawn mower, clear all the gas from the gas tank completely.
Remove all the valuable parts like wheels, spark plugs etc so that you can use these parts in other machines.
Check the seat handlebar and other useful parts.
Best Options To Dispose Of Your Lawn Mower
After removing and doing all the mentioned work, your mower is ready to dispose of. There are two best options to dispose of your lawn mower.
Recycle it through the company
There are several companies who provide recycling services you can easily contact these guys, they collect your mower and recycle it easily you do not need to worry about the scrap and other formalities.
Scrap it
Secondly, you can remove all the plastic and sell all the metal parts in the scrap shop, so that you earn some money by selling these metal parts. It's easy to remove the metal parts from your mower and you do not need any kind of special tool.
DISPOSING OF YOUR WORKING LAWNMOWER (Old but not defective)
Many homeowners and professionals upgrade their lawnmowers after some time or when any upgraded mower model is available. Their old lawnmower is working perfectly.
In this case,
It is unnecessary to dispose of or scrape your mower. You may go for other options. These options are:
Give it as a charity
If you upgrade to the new model of your working lawnmower, the best option is to dispose of it or to give it as a charity to any association, family, relatives, or friend. Your small step brings smiles to other faces, and someone uses this mower to cut the grass instead of throwing it into the scrap.
Sell your lawnmower
The other option for your old working lawnmower is to sell it in the market. You have to assess your lawnmower before selling it and check all the parts; after assessing and estimating the market price according to the condition of your lawnmower, you can quickly sell your mower in the market or sell locally. A correct and calculated deal will give you handsome money for your old lawnmower.
FREQUENTLY ASK QUESTIONS (FAQs)
Final Thoughts
To conclude, disposing of the lawn mower and other machines is a little bit tricky and needs attention, because if you throw them away without any precaution it may cause injury to any person, additionally, as a responsible citizen, it's your responsibility to dispose of these machines correctly. For this purpose, the above-mentioned steps are very useful and essential.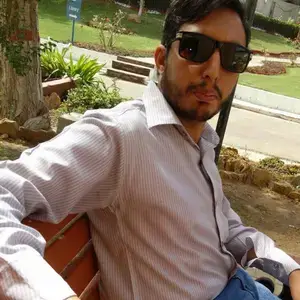 About Naveed A Hashmi
In my childhood, I used to see my parents while working in the land, for these reasons today I have been serving the same as our own tradition and culture. I thus love to stay in it, because I want to learn something advanced and new so that I may improve my farm's contour and help others with my experience.