Best Electric Lawn Mowers in 2023
There are two major categories of electric lawn mowers, one is corded electric lawn mowers and the other is battery-powered lawn mowers. Both types are used by gardeners, hobbyists, and professionals who are working in gardens and lawns. The importance of electric lawn mowers never is neglected as there is a vast demand for these lawn mowers in the market. In this regard, market competitors every year launch new and improvised models of electric and battery-powered lawnmowers. So, a layman is always confused that which lawn mower is best for their use. In this article, I tried to suggest you top models of electric and battery-powered lawn mowers available on the market so that you are easily concluded to finally buy a lawn mower for your lawn/garden.
Best Electric Lawn Mowers:
The top selling and best electric and battery-powered lawnmowers are as follows:
WG761 Battery Lawn Mower
Specifications:
Model: WG-761 by WROX
Power Source: Battery Powered
Deck Type: Durable Steel Deck
Deck Size: ( Durable 21 Inches Steel cutting deck)
Exciting Features: (LED light and Battery Indicator)
Position: (7- Position Cutting height Adjustment)
The first lawn mower in the row is the WG-761 battery-powered lawn mower by WROX. Wrox is famous for its strong build and durability. The mower is come up with 04 x 20 Volts batteries, each battery is 5AH. The mower is very efficient and smooth in cutting your lawn grass.
CM1640 Electric Lawn Mower
Specifications:
Power Source: 40 Volt with 02 x Batteries with a runtime of 30 minutes
Deck Size: 16 Inches Deck
Feature: Folding and carrying handles
Deck Position:Height Adjustment: 6 position height adjustment single lever
Grass Box: 9.5 gallons made of soft, lightweight fabric.
CM-1640 Electric lawn mower is famous for its lightweight 40 Pounds only, plastic deck lawn mower is used for small lawns and primarily used in homes, efficient and smooth cutting feature.
LM2102SP AND LM2142SP ELECTRIC LAWN MOWERS
Specifications:
Deck Size: Deck Size of 21 inches
Type: Self Propelled lawn mower
Powered: Battery powered (both options available with battery and without battery)
Advantage: The company provides a battery of 56 Volt 7.5 AH up to 1-hour runtime
Feature: The models come up with 3-in-1 Options (Mulching, Bagging, and Side discharge) .
Position:Six positions height adjustment
Display Type:An exciting feature of LED light display
Option:Easily Storages with Folded option
The two exciting electric lawn mowers by EGO Power Plus which is famous for their compact and lightweight design. The LM2102SP and LM2142SP both models are both the best for home use and best-selling models with suitable prices. Although, these models come up without a battery so you have to option to install the battery of your choice. The company recommends a minimum of 7.5 AH of battery in the mower.
GREEN WORK PRO ELECTRIC LAWN MOWER
Specifications:
Weight: Weight of Approx 64 Pounds
Powered: 4.0 AH Batteries with a run time of 45 minutes
Deck Type: Durable 21 Inches cutting deck
Feature: Smart Cut technology to sense grass and auto-adapt the power
Position: 7 Positions height adjustment with single lever.
Option: The 3-in-1 option allows you to mulch, rear bag, and side discharge.
The top selling model of GREENWORKS is the PRO 21 inches brushless Self-propelled lawnmower, the lawn mower is 80 Volts with a 4.0 AH Battery. This model is also top selling in the market and buyers categorize this model with a 4.5 rating which is an excellent rating and largely used in homes.
RY401150US Self-Propelled Electric Mower
Specifications:
Deck: Cutting deck of 21 inches
Powered: 40 Volt with 6 AH Batteries runtime of 70 minutes
Option: 3-in-1 Option of (mulch, bag, and side discharge)
Position: 7 x height adjustment position
Light: LED light with increased illuminations.
The Ryobi's top-line model RY401150 US is an American-made design, with 6 AH of batteries. The company claims 70 minutes runtime which is quite good and durable with 12 AH capacity batteries. X-blade shape gives a tremendous cut to your lawn grass and gives a beautiful shape.
MJ401E-PRO ELECTRIC LAWN MOWER
Specifications:
Mower Type: Corded electric lawn mower
Position: Adjustable 3 positions cutting height adjustment option
Deck Type: 14 inches wide 13- Amp motor
Blade: Steel durable blades
Feature: Accessories of 10 gallons approx. bag and side discharge chute.
Sun Joe manufactures an MJ401E-Pro electric lawn mower. The lawn mower came up with a collapsible handle. The total weight of the mower is approximate 30 Pounds which is lightweight as compared to other models in this range.
BEMW472BH Electric Lawn Mower
Specifications:
Width: Cutting width of 15 Inches
Mower Type: Corded Electric Lawnmower
Start Powered: With the Push-Start button to start conveniently
Position: Adjustable cutting height with 6 positions
Feature: Include clipping collection bag.
The Black + Decker (BMW472BH) corded electric lawn mower is best-selling in the market for its smooth cutting and sustainable build. The mower is lightweight and easy to maneuver, with a comfortable handle grip.
CRAFTSMAN (CMEMW213) ELECTRIC LAWN MOWER
Specifications:
Powered: 13 Amp power full motor to cut the strong grass easily
Option: 3-in-1 option (Mulch, bag, and side discharge)
Blade: Comes up with Winged blades for Improvised cutting
Feature: Easy fold handle for easy storage
Operating mode: Manual operating.
The craftsman (CMEMW213) electric lawn mower is a corded electric lawn mower used by a wide majority of people all around the world. Craftsman is a well-known manufacturer of lawn machines and every time it comes up with efficient, durable, and strong build models. The CMEMW213 model is come up with 21 inches cutting deck of 13 AH.
MATIKA 36 VOLT 21 INCHES COMMERICAL LAWN MOWER
Specifications:
Deck Size: With the deck width of 21 inches
Option: 3-in-1 design (mulch, bag, and side discharge)
Powered: 18 Volt LXT batteries option to add additional 02 x batteries
Best Feature: Commercial grade deck for commercial use
Powered mode: Battery powered.
Weight: Total weight of approximately 115 pounds.
Are you finding an electric lawn mower for larger lawns? Here is top selling battery-powered lawn mower for commercial use by MATIKA (XML07) is designed for commercial use and is designed to mow larger lawns. The mower comes with 04 x batteries with 90 minutes of run time.
MEB1116K ELECTRIC LAWN MOWER
Specifications:
Speed : 12 Amp power allows you a smooth cutting of your lawn grass and a speed of 3500 RPM
Deck Inch: 16 Inches cutting metal deck
Position: 6 Height adjustment cutting positions
Best Feature: An adjustable handle allows you to store easily in the less space
If you are in a search of the best electric corded lawn mower with premium quality here is MEB1116K electric lawn mower by Lawnmaster. The mower 16 Inches 12 Amp electric corded lawn mower. Approximately weight 30.2 pounds and best selling in the market and largely used by gardening hobbyists for their lawn activities.
BUYING GUIDE: BUYING AN ELECTRIC LAWN MOWER
It is always a mess to buy a suitable lawn mower for every person who is in thinking to buy the best lawn mower for their lawn. There are a few points that are always under consideration when buying any kind of lawn mower. However, while buying an electric lawn mower there are a few additional points that are to be considered essential and mandatory before buying an electric lawn mower. These essential points are:
SAFETY
Always look into the safety feature of your lawnmower when you are especially buying an electric lawn mower because electric lawn mowers purely work on electricity so if you buy a low-standard or without a safety lawn mower it might danger to your life. Electric shock suddenly causes severe injuries to the user even responsible for sudden death. So always keep in mind that check the safety feature of lawn mowers before buying. Above mentioned all lawn mowers are suggested with the best possible safety features available in the market.
LAWN SIZE
The generic point for buying any kind of lawn mower is to determine your lawn size. According to the area of your lawn, you can buy a lawn mower.
BATTERY RUN TIME
Another important point before buying any kind of battery-powered lawn mower is to check the reviews of the users about the battery run time. There are a lot of companies that claim durable runtime but when users are going to buy the batteries runtime is very low so always check the runtime of batteries before buying the electric lawn mower.
EXTENSION WIRE WITH MOWER
Another point to consider while buying the electric corded lawn mower is the high-quality extension wire, because you need an extension wire to mow the whole lawn, the standard electric wire is not much longer so you need an extension wire.
CHARGING OPTION
When you decide to buy a battery-powered lawn mower you must consider the charging option in your mower, there are a lot of battery-powered lawn mowers that come up with rapid charging options. By using this feature you can charge your battery in less time as compared to the ordinary battery charger. So, you may consider this point before buying the electric battery-powered lawn mower.
When someone is talking about lawn care, electric mowers have become increasingly popular due to several advantages over ordinary lawnmowers. Electric mower are environmentally friendly, and carbon emission is very low. Additionally, low noise does not disturb your neighbor, and lastly, very low maintenance; you do not need to worry about periodic maintenance and care about the battery life. Some of the important advantages of using electric lawn mowers are as follows:
Low Noise Level
The first advantage of electric lawnmowers is that they are low noise producers and quieter than any other mower.
Environmentally friendly
Electric lawnmowers don't create carbon emissions from their electric-powered engines. It means that your machine is environment friendly, and you do not worry about your health while using the mower.
Easy Maintenance
Electric lawnmowers don't use fuel, so the maintenance of these lawnmowers is very easy. You do not need to worry about the filter and oil change which is fatigue for many mower users. All you need to do is to sharpen the blades, replace the battery when needed and clean the mower after use.
FREQUENTLY ASK QUESTIONS (FAQs)
CONCLUSION
The majority of Gardening hobbyists and professionals are associated with gardening jobs like electric lawn mowers, because electric lawn mowers are very easy to use and come up with very low maintenance, in the case of battery-powered electric lawn mowers you just need to start the mower and mow the grass you not need any kind of additional requirement to change the oil, check filters, etc. Therefore, in this article, I discussed the top selling best electric lawn mowers. I tried my best to provide you with the mandatory information regarding both electric segment lawn mowers, corded lawn mowers, and cordless lawn mowers. I hope this article will help you in buying the best suitable electric lawn mower for your lawn. In case of any query, you are allowed to email us on our official email.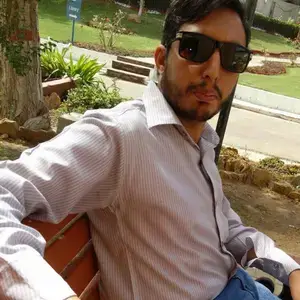 About Naveed A Hashmi
In my childhood, I used to see my parents while working in the land, for these reasons today I have been serving the same as our own tradition and culture. I thus love to stay in it, because I want to learn something advanced and new so that I may improve my farm's contour and help others with my experience.