it's easy for the user to choose the best lawn mower according to their requirement.
Gardening is the best hobby it will not give you happiness but is also helpful in healing your psychological diseases.
Best Lawn Mowers
Lawn mowing is a lengthy process and you need to spare your whole day for this work if your lawn is big, also needs energy and ultimately you get tired and unable to perform other home chores after mowing. Some…
Under Budget
Wet grass is a big problem for many homeowners. With the changing seasons, mowing a lawn is challenging because the grass behaves differently every season. Similarly, wet grass makes mowing difficult and also harmful to lawn mower blades. Nowadays, there…
Are you craving for Gardening? If you want to buy the best lawn mower under $300, then you must read the article to select the best lawnmower according to its use. It is always an annoying process to select a…
Latest Articles
A healthy and beautiful lawn is the pride of gardening hobbyists and professionals. The appearance of Mushrooms in your lawn is a painful thing for those who love nature and maintaining a healthy lawn. People are very curious about these mushrooms and sometimes these mushrooms are dangerous when your child and pets are also playing…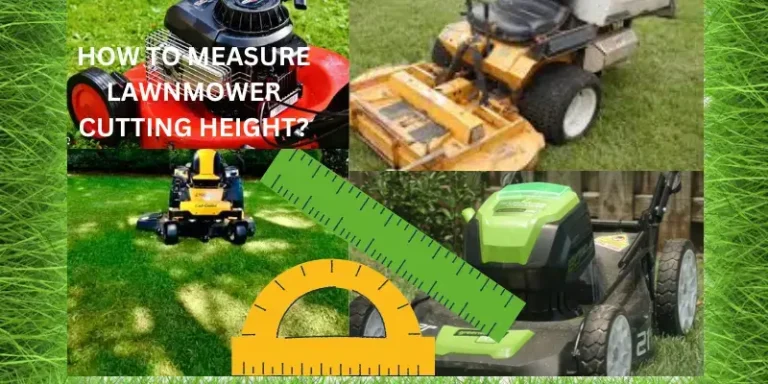 Gardening is not an easy task especially when you are maintaining a lawn. On the lawn, you have to deal with many things like plants, newly grown grass, weeds, and many more. To make your lawn beautiful and cozy you need to put effort into this purpose you have to know how to mow properly….
A lawnmower is a mandatory piece of equipment to manicure your property professionally. As the spring season is going to start and people start mowing their lawns. In some cases starting a winterized mower is always challenging. To address this issue it may be necessary to use starter fluid to address the problem. People are…
The Walker Mower was invented by a Colorado man named Max Walker. His aim is to invent a lawnmower that is versatile, durable, and high-performance in comparison to the ordinary machines available in the market. Today, The Walker Mower is a popular brand among gardening professionals and landscapers. A walker lawn mower is a commercial…
Maintaining a beautiful and lush green lawn in your home or for commercial use, it is obvious that a lawnmower is mandatory equipment to mow the grass. Lawnmower is a complex machine and sometimes it develops faults. One of the most common problems is the REVVING HIGH while mowing and your mower acts like a…
Lawn mowing is a lengthy process and you need to spare your whole day for this work if your lawn is big, also needs energy and ultimately you get tired and unable to perform other home chores after mowing. Some people face pain in their waist after mowing. As technology advances the invention of robotic…