My Electric Lawn Mower Gets Wet
Today, everyone has the desire to buy an electric lawnmower because of its quietness and environment-friendly machine. The electric lawnmower uses a battery instead of fuel. Similarly, many electric lawnmowers are corded which means you can connect the mower to the electric supply so that your machine starts working. Normally, the grass goes wet at night and when you start mowing in the morning it causes serious trouble to your electric lawnmower and is also dangerous for the user. There is a risk of electric shock in case of a short circuit or other damages.
"Electric lawnmowers are not waterproof and there are many points where the water enter the inside parts and causes serious damage or short circuit in your machine. However, by following a few useful steps you can save your machine for damaged. As lawnmowers are very expensive products so by caring a little you can save your money easily and your machine works for a long time. "
Therefore, in this article, I give you some useful tips about electric lawnmowers and try to answer all your common problems related to electric lawnmowers.
THE RISK AREAS OF ELECTRIC LAWNMOWERS: WHICH ALLOW WATER TO ENTER INSIDE THE MOWER
Nowadays, electric lawnmowers are designed perfectly and although there is protection in the water-exposed areas, you are unable to stop the water when you are working and somehow if water entered into the mower parts it surely damages your machine so always look after your electric lawnmower even it's not raining outside. I explained the risk areas or the points where water enters inside through these risk areas it surely harms your device so you are more careful about these points/areas of your electric lawnmower.
FIRST: BATTERY HOUSING OF ELECTRIC LAWNMOWER
Battery housing in any electric lawnmower is the first risk area that creates a serious problem when exposed to water. By the time the housing of the battery is not loose and there are cracks and spaces left where water enters inside easily so always tight the housing of the battery very carefully and if you find it loses you may replace the housing or use some waterproof cover to the housing of battery to save your precious lawnmower.
SECOND: VENT SYSTEM IN ELECTRIC LAWNMOWERS
Lawnmowers are designed for every season. In summer when the temperature is very high the lawnmowers are heated very quickly because of the working engine. To avoid this overheating issue companies built and made vent in the lawnmowers so that the air goes inside and protects your mower from overheating. Although these vents are not directly responsible for the damage, if you are servicing your lawnmower or it's raining outside, it may be responsible for short-circuit. So, this is also a risk area for electric lawnmowers.
STEPS TO RESTORE YOUR ELECTRIC LAWNMOWER: WATER GOES INSIDE YOUR MOWER
Sometimes you are not expecting rain and left your lawnmower on your lawn and go outside, suddenly rain starts and your machine is in the rain and water goes inside. There are a few steps that may save your machine from damage if you do it on time. These useful steps are:
STEP 1: DO NOT SWITCH ON THE MOWER
Few people try to Turn ON the lawn mower when it is exposed to the water, this is very dangerous. Not only damage the machine but there is also a risk of electric shock. So, when your mower is wet don't turn it ON.
STEP 2: DRY THE LAWNMOWER WITH A BLOWER OR USING SUNLIGHT
Secondly, park the lawnmower in a dry place, and use a blower to dry it completely, you can open the casing of the lawnmower, dismantle the screws, nuts, and bolts and dry the motor. If you have no blower at your home you may use sunlight and put the mower in a place where sunlight directly hits the mower body.
STEP 3: CHECKING OF WIRES
When your lawnmower is completely dry you may check the electric wires and tighten the wires if some get loose. Additionally, you use the Digital multimeter to check the battery voltages. It's easy to check and you get an idea about your mower battery.
"IT IS WORTH MENTIONING THAT IF YOU ACT WISELY AND FOLLOW THESE USEFUL STEPS. BELIEVE ME, YOU WILL SAVE YOUR ELECTRIC LAWNMOWER FROM ANY DAMAGE, AND ITS WORK PROPERLY"
USE OF ELECTRIC LAWNMOWER IN DIFFERENT WEATHER CONDITIONS
It is very clear that lawnmowers are used in every season, it's very annoying for people who are curious about the lawn and regularly mow the lawn without breaking in any season. In a case, when you are using an electric lawnmower there are precautions and the conditions in which you use the electric lawnmower are very dangerous for the machine itself and for the person who is using the lawnmower. Therefore, it is important to care about the weather when you are using the electric lawnmower.
CUTTING GRASS IN THE RAIN
Typically, cutting the grass in rain is not a good idea for many reasons, but if you are thinking of cutting the grass in rain using your electric lawnmower is much worse than any ordinary lawnmower. This is a risk to your life and also damages your expensive machine. As I told you earlier, an electric lawnmower uses electric power to run the machine therefore when rainwater goes inside the machine short circuit and the coils and the motor are burnt. Similarly, your life is at risk by electric shock and very dangerous for your precious life. So, in the rainy season do not use the electric lawnmower to mow the grass, until unless rain stop and the lawn get dry then start mowing to save your lawnmower as well as your life.
USE OF ELECTRIC LAWNMOWER IN WET GRASS
Similarly, using an electric lawnmower on wet grass is also a bad idea. In general, when you are trimming wet grass it's very difficult and also damages the blades of your lawnmower. In the electric lawnmower case, the idea becomes more worse as there is also a risk of short circuit and electric shock so do not use the electric lawnmower in wet grass.

In general, when you trim the wet grass, the grass clippings stick with each other and when you trim the grass it pulls out the roots even after mowing your lawn looks ugly and you damage the roots of the grass so do not mow the wet grass.
HUMID AREAS VS ELECTRIC LAWN MOWER
The people living near the sea or very humid areas are better to know how corrosion and rust damage the machines. The humid environment damages the equipment machines and the performance is degraded. In these areas, if you are using an electric lawnmower, you are advised to be more careful like storing the lawnmower in a close place where the mower is not directly exposed to the environment. Similarly, before starting work check the battery cables, clean the wire terminals, and then start working to avoid any problems during the work. These simple steps save you from any big problem.
PRECAUTIONs FOR STORING ELECTRIC LAWNMOWER TO AVOID ANY DAMAGE
Do not store your electric lawnmower in the open space, because humidity and other factors directly affect the lawnmower and cause problems in your machine. The performance of your lawnmower is degraded and also rust in the body of the lawnmower which ruined the life of your machine. Similarly, the rust in wire terminals stops the electric supply, and your lawnmowers start surging so it is recommended not to store your electric lawnmower in the open space.
AVOID SHED STORING
Additionally, many people made a shed in the lawn and store all the lawn-related machines and tools in the shed. Although a shed is a good idea in general but specifically very dangerous for the electric lawnmower. It reduces the performance and life of your electric lawn mower so avoid shed storing.
SAFETY TIPS WHILE CLEANING AND SERVICING OF ELECTRIC LAWNMOWERs
AUTOMATIC ROBOTIC LAWNMOWERS ARE THE SOLUTION
If you are finding a waterproof mower in the electric segment. The automatic robotic lawnmower is the best alternative. These mowers are designed for all weather. Even you able to use it in the rain.
The robotic mowers are costly and if you are able to afford them, then there are many benefits. These are maintenance-free and very quiet even the rest of the home members have not noticed the voice.
These mowers are also very efficient and few companies provide mobile applications so you can easily control the mowers by using your mobile even in the slopes and corners very easy to control.
Today, robotic and artificial intelligence is almost superseding every technical field, and robotic technology is more efficient than any other means.
FREQUENTLY ASK QUESTIONS (FAQs)
CONCLUSION
Electric lawnmowers are very impressive concerning their work, and a lot of people prefer to use these mowers. People are always confused about electric lawnmowers because these machines need additional care and due to the electric system it's very dangerous in rainy seasons, especially in areas where frequent rain started. But, with a few precautions and steps, you can save your machine from damage. I hope this article will help you with your electric lawnmower, I tried to answer all your questions related to electric lawnmowers. Feel free to give us your feedback on our official email account.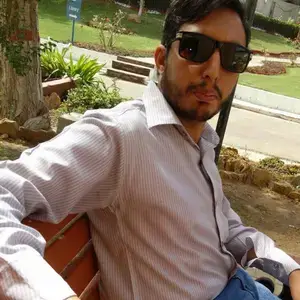 About Naveed A Hashmi
In my childhood, I used to see my parents while working in the land, for these reasons today I have been serving the same as our own tradition and culture. I thus love to stay in it, because I want to learn something advanced and new so that I may improve my farm's contour and help others with my experience.