Are Zero Turn Mowers Better
Zero-turn mower refers to the mowers which comprise the mowing deck in the front of the machine. Zero Turn refers to the radius which is zero inches while you are turning your machine. It means that landscapers prefer zero-turn mowers because their maneuverability and speed are much more than any traditional mower.
WORKING OF ZERO TURN MOWER
How does zero turn mower works? Zero-turn mower work on the two rear wheels which are separately connected to the independent wheel motor. One wheel is used to move the mower in the forward direction and the other is used in the reverse direction. For speed, you can move both wheels in the same direction by using the lever. Easy to maneuver and accurate and smooth trimming of your lawn grass.
PROs AND CONs OF USING ZERO TURN LAWN MOWER
Pros
Versatility
asy and frequent Maneuverability
Short Mow time
Comfortable
High and Smooth Cut
Easy to Use
Cons
Difficult to trim the grass in up-hills
Not properly work on wet grass
Expensive
Traction Problems (In some models)
DIFFERENCE BETWEEN ZERO-TURN LAWN MOWER AND RIDING LAWN MOWER
There is a major difference between a riding lawn mower and a zero-turn lawn mower is the steering option in the riding lawn mower. The zero-turn mower contains a lever and does not contain a steering option for maneuverability.
WHEN TO USE A ZERO-TURN LAWN MOWER?
The Zero-Turn lawn mower is used:
ZERO-TURN LAWN MOWER WITH STEERING WHEEL
Zero Turn lawn mowers come up with both option lap bar steering, or a traditional steering wheel. If you are a beginner then you may use a steering wheel drive because it is the same like to drive a car. But if you want to mow more accurately, smoothly, and efficiently in the landscaping area or plain train, you might go for the lap bar option. In this option, you use two lap bars to control and drive the mower on your lawn. Both options are provided by many lawn mower companies.
HOW TO STRIPE A LAWN WITH ZERO TURN LAWN MOWER
The few useful steps while using a zero-turn mower are as follows:
STEP 1: USE THE RIGHT LAWN MOWER
If you are mowing a plain terrain with a larger area you use a zero-turn lawn mower which can mow your lawn easily and accurately.
STEP 2: DECIDE THE SHAPE OF YOUR STRIPES
The second important point is to decide the shape of the stripes on your lawn. Either from bottom to top or from top to bottom it depends upon your choice. Once you decide on the orientation of your stripes you cannot change it for the beautiful look of your garden.
STEP 3: MOW CONTINUOUSLY IN ONE SEQUENCE
After deciding the stripes orientation you now start mowing and do your work in one sequence and not change your positions when you are mowing your lawn you complete one sequence and then turn 180 degrees and mow again and complete the one stripe. Similarly, you mow the lawn in the same sequence.
STEP 4: FINAL TOUCH TO YOUR LAWN
After completion of mowing work, one last lap to final touch your lawn make your lawn neat and clean and give a smooth and beautiful look.
BEST ZERO-TURN LAWN MOWER IN 2023
When you decide to buy a lawn mower and you visit the market for this purpose or to see the mowers online you are a bit confused because the competition in different companies allows you a lot of options so you are unable to decide what to buy. To address this problem I recommend you six top models of zero-turn lawnmowers available in the market in 2022 and 2023. These models are from top companies so you are not facing any kind of trouble after buying the machine. I hope this will help you.
HUSQVARNA Z254F ZERO TURN LAWN MOWER
Specifications:
Engine: 23 HP KAWASAKI ENGINE
Speed: MAX SPEED 6.5 MPH
Size: 54 INCHES DECK
3 in 1 Option:( MULCH, BAG, AND DISCHARGE)
Feature: (ergonomic control, anti-slip foot)
The first in a row; is the zero-turn lawn mower by the HUSQVARNA Z254F model. The model comes up with innovative and modern features with edge design and is best suited for larger and mid-range lawns.
ARIENS IKON X-915267 ZERO-TURN LAWN MOWER
JOHN DEERE Z365R ZERO TURN LAWN MOWER
Specifications:
Engine: 24 HP V-TWIN ENGINE
Size: 48 Inches Cutting deck
Option: 30 Second Oil Change Option
Warranty: 2-Year Warranty
Feature: Rubber floor mats and with comfortable seat and armrests
The exciting model is the Z3654 ZERO TURN LAWN MOWER by JOHN DEERE. The mower come up with exciting features like 30 Second oil change and a comfortable seat with arm rest handles.
EGO Z6 4204 ZERO-TURN LAWN MOWER
Specifications:
Battery: Lithium batteries(10.0AH)
Best Part: Fastest Charger available on the market
Position: No of Positions 10
Option: Cut 2 Acres in one charge
Feature: 3-in-1 Options (Side discharge, Mulching, and Bagging)
The fourth model is by EGO POWER + company and its battery-powered model Z6 4204 ZERO TURN LAWN mower. The mower come up with the battery-powered feature of 1600 Watt.
RYOBI 48140 ZERO-TURN LAWN MOWER
Specifications:
Size: Deck size of 54 Inches
Battery:Battery system 48 V 115 AH
Position: No of Positions 12
Option: Cutting Area of 3.5 Acres in One Charge
Feature: Warranty 01 x Year for the battery and 03 x year for the tools
The Year winner award with the option of mowing almost 3.5 Acres of grass in a single charge comes up with more exciting features and battery powered mower gives you the independence of worrying about any fuel, and very low maintenance.
EGO ZT5207L ZERO TURN LAWN MOWER
Specifications:
Battery: 6 EGO 56 V ARC LITHIUM BATTERIES
Charging :Industry fastest Charging system
Size: Cutting deck of 52 Inches
Display: 5 Inches LCD display
Feature: Mow 4 Acres of Lawn in Single Charge (72 AH)
The sixth top zero turn mower is ZT5207L BY EGO. The mower is capable of mowing the larger lawn with 52 Inches cutting deck and is lithium powered. Work with a top speed of 8 mph. With an exciting feature like LCD Interface to control different drive modes.
These are the top models available in the market and users are satisfied with the working of these top zero-turn lawn mowers. I try to mix up both models gas-powered and battery-powered so that you compare both options.
THINGS TO CONSIDER WHILE BUYING A ZERO-TURN LAWNMOWER
When you are buying a zero-turn lawnmower, there are a few things to consider:
Deck Size:
Zero-turn lawnmowers typically have cutting decks that range from 32 inches to 60 inches. Choose the deck size according to your requirement, and consider the size when you buy a zero-turn mower.
Engine Power:
Zero-turn lawnmowers come up in different engine sizes. If your property is on acres and contains hilly and rough terrain. You need a mower with high power, which easily cuts all kinds of terrain on your property.
Speed and Maneuverability:
Similarly, you must consider speed and maneuverability when buying a zero-turn. If the mower's maneuverability is not up-to-mark, you do not get the result while mowing what you want to; therefore, always consider the speed and maneuverability when buying these kinds of machines.
Comfort:
Mowing is a difficult task, so to complete this task, you need a machine which is comfortable with ergonomic control, so it gives you ease while mowing and does not make you tired during work.
Maintenance and Price:
The last important thing is the mower maintenance; before buying a zero-turn lawnmower, you must check the service center and maintenance options in your area so that after buying the machine. You may not have any difficulty reaching the repairmen in case of any defect in your mower. Additionally, always compare the prices while buying because after exploring the market definitely, you can find the best mower at a very good economical price.
FREQUENTLY ASK QUESTIONS (FAQs)
FINAL THOUGHTs
To conclude, In this article, I tried to give you all the useful information about the Zero turn lawn mower. I tried my best to give you the best information and to share the experience of our technical team with you people so that you can buy and trim your lawn accurately. In this article, I discussed the working, types, and best Zero turn lawn mower models available in the market in 2022 and 2023. I hope you find this article useful and give us feedback to improve our content.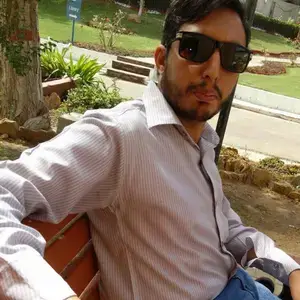 About Naveed A Hashmi
In my childhood, I used to see my parents while working in the land, for these reasons today I have been serving the same as our own tradition and culture. I thus love to stay in it, because I want to learn something advanced and new so that I may improve my farm's contour and help others with my experience.