Common Problems in Bobcat Zero Turn Lawn Mower
TROUBLESHOOTING BOBCAT ZERO TURN MOWER PROBLEMS

When people are working on their lawns and trying and adopting new techniques. Similarly, many of us are also shifting to the advanced lawn mowers and Bobcat Zero-Turn mowers have a well-deserved reputation for their performance and maneuverability.
The Bobcat Zero-Turn lawnmowers can handle every kind of terrain very easily. However, like other ordinary machines, the Bobcat Zero-turn mowers also have some common issues that irritate the users and disturb their daily mowing routine.
In this blog, I will discuss the Common Bobcat Zero Turn Lawnmower Problems and provide you the valuable troubleshooting tips to ensure your mower works perfectly season after season.
COMMON BOBCAT ZERO-TURN LAWN MOWER PROBLEMS
It is very hard to address all the glitches, but here I will discuss and try to address the most common problems which will help you to tackle your mower issue easily on your own.
1. LEAKING OIL – A FREQUENT ISSUE
Problem: A frequent concern among Bobcat zero-turn users is oil leakage, even after replacing the air filter and engine oil.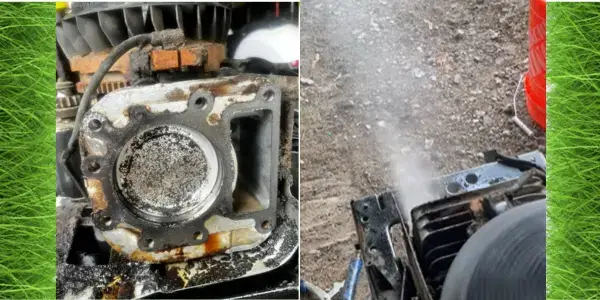 Troubleshooting/ Fixing:
2. WIRING ISSUES/ ELECTRICAL PROBLEMS
Problem: Many gardening professionals have reported electrical problems. Bobcat zero-turn to shut off after prolonged use. Or shut down immediately after the start.

Most of the time the problem is encountered when you start your lawnmower and you are trying multiple times.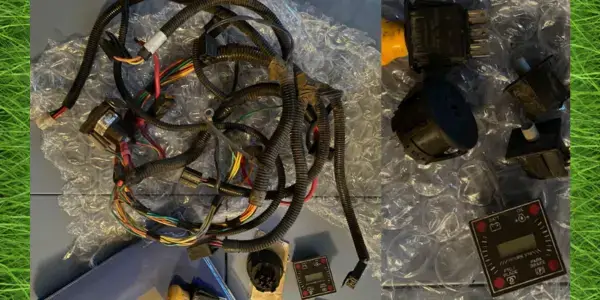 Troubleshooting/ Fixing:
Diagnosing and addressing electrical problems requires a systematic approach:
If issues persist, consider consulting a technician or Bobcat dealer for assistance.
3. MY BOBCAT LAWN MOWER WON'T START
Problem: Another common issue is the Bobcat zero-turn lawn mower failing to start, often due to a faulty ignition switch or starter solenoid. When the key is turned, there is no response from the starter.
Troubleshooting/Fixing:
4. MAKES HIGH-PITCHED WHINING NOISE
Problem: These machines may produce a high-pitched hydraulic whine, especially when operating at 1/4 throttle and higher. This noise may persist even after changing the hydraulic oil and filter, except when lowering the lift arms.
Troubleshooting/ Fixing:
5. BLADES WON'T TURN
Problem: Another common complaint is that the zero-turn mower's blades won't engage when the PTO button is pressed. Engaging the blades causes the zero-turn to slow down and eventually stop.
Troubleshooting/Fixing:
6. STARTS AND THEN DIES
Problem: Many users have reported that their mower stalls after 20-30 minutes of mowing as if it were out of gas. It may restart briefly after a "cold start" but stalls again. This issue can be encountered due to various factors, including a blocked air filter, dirty spark plug, faulty ignition coil, clogged fuel line, plugged fuel filter, malfunctioning fuel pump, dirty carburetor, or old fuel.
Troubleshooting/Fixing:
7. UNEVEN CUTTING
Problem: Some users may encounter issues with uneven cutting, where the mower leaves patches of uncut grass or cuts the lawn unevenly.
Troubleshooting/Fixing:
8. EXCESSIVE VIBRATION
Problem: Excessive vibration during operation can be unsettling and may indicate an issue with your mower.
Troubleshooting/Fixing:
By addressing these additional problems and following the suggested fixes, you can maintain the performance and life of your zero-turn mower while enjoying a well-manicured lawn.
IS BOBCAT A GOOD ZERO-TURN MOWER?
Bobcat Zero Turn Mowers enjoy a solid reputation for quality and widespread use. The advanced and state-of-the-art design, powerful performance, and easy maneuverability make the Bobcat lawn mower a popular choice.
These mowers are built for the long run and come with cutting decks known for their advanced technology. With one of the best warranties in the industry, Bobcat mowers are well-equipped to tackle any task.
Customer reviews of Bobcat Zero Turn Mowers vary, some are very satisfied with the products while others raise concerns about performance. Of course, everyone has their own choice so it depends on the customer.
While many users appreciate the mower's performance and durability, issues such as oil leaks, electrical problems, and starting difficulties have been reported.
Additionally,
Some users have encountered problems with the cutting deck, blade engagement, or belt slippage. Keep in mind that experiences may differ based on factors such as the mower's model, operating conditions, and maintenance frequency.
Before making a decision, potential buyers should carefully evaluate reviews, taking their specific needs and preferences into account.
DEALING WITH ENGINE ISSUES AND CONTAMINATED FUEL
Reliable machines like Bobcat zero-turn mowers can sometimes face engine malfunctions, and one of the potential causes is contaminated fuel.
When your mower has difficulties starting, it's a good idea to check if the fuel might be the problem.
Contaminated fuel can clog up the system and lead to blocked filters and your engine starts malfunctioning. Regular maintenance checks, including inspecting and cleaning the fuel filter, can help prevent such issues.
FAQS ABOUT BOBCAT ZERO TURN MOWER PROBLEMS
CONCLUSION
In a nutshell, understanding and addressing common Bobcat zero-turn mower problems is crucial to maintaining their optimal performance. By following these troubleshooting tips and staying proactive with maintenance, you can enjoy trouble-free mowing seasons with your Bobcat zero-turn mower. So, gear up, tackle those mower issues, and keep your lawn looking its best.
EXTERNAL RESOURCES
Here are some external resources that can be linked-to in the article to provide readers with additional information and guidance on Bobcat zero-turn mower problems and maintenance:
Bobcat Mowers Official Website: You can check the updated information on the official website of Bobcat. Website: Bobcat Mowers
Lawn Mower Forum: Online forums dedicated to lawnmowers often have active communities where users share their experiences and solutions to common mower problems. Website: Lawn Mower Forum
Mower Parts and Accessories Retailers: You can get updated information about mower parts and accessories with resale options on different retailers' websites. Example: Mower Parts Group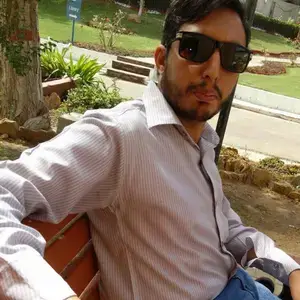 About Naveed A Hashmi
In my childhood, I used to see my parents while working in the land, for these reasons today I have been serving the same as our own tradition and culture. I thus love to stay in it, because I want to learn something advanced and new so that I may improve my farm's contour and help others with my experience.