Lawn Mowing Etiquette: How to Be a Good Neighbor
Well said by Francois-Marie Arouet also known as Voltaire "A common sense which is not common". Similarly, Etiquette is a very common thing but it's not common. When the word Etiquette comes into mind, it's directly related to the general observation of others, society norms, cultural differences, and the living environment. But, in a broader sense Etiquette is the term that is widely used for every work which is interrelated / associated with others within society. Therefore, if you are using a lawn mower and you are living in a society where your neighbors are living adjacent to your home so it's a basic requirement to be careful while mowing your lawn and always follow the basic lawn mowing etiquette so that your neighbor will not annoying from your working. There are very simple and basic principles and etiquette in lawn mowing which are described below:
Be Careful About The Property Line
The first principle of lawn mowing etiquette is to be careful about the property line of your lawn. Generally speaking, the neighbors are always fighting to take this matter because we are not careful about the property lines of others and just think about our lawn and boundaries. So, always be careful about the property lines when mowing your lawn.
Choose The Appropriate Time For Lawn Mowing
The second basic etiquette of lawn mowing is to be careful about the timing of your lawn mowing; not too early and not too late so that your neighbor cannot be disturbed. So always choose a suitable time to mow your lawn.
Don't Mow If There Is a Party Or Function In Your Neighborhood
If your neighbor is through a party for their friends and family or there is any function near your home so you try to not mow your lawn because the noise may disturb their function and it's against basic etiquette so be careful while mowing the lawn to not mow during functions of your neighbors.
Always Careful About The Clippings
Normally, when we mow our lawns we are not careful about the clippings and other brushes, leaves and all these clippings fly away toward the neighbor lawns and surrounding area which is very annoying so be careful to use the mulching or bagging to store the clippings and properly dispose of after completion of work so that your neighbor not disturbed with your lawn mowing.
These are a few important etiquettes that are essential for lawn mowing, but these are not the final you can always do the work with less possible disturbance to the society and your neighbor and also teach to your other home members. These are the basic etiquettes that are useful in developing a modern society where everyone lives in peace and healthy environment.
SAFTEY TIPS FOR LAWN MOWING ACTIVITY
Mowing a lawn is a vital part of keeping your garden clean, neat, and beautiful. Besides, mowing etiquette safety is also mandatory. I write ten safeties that not only make your work safe but are also responsible for saving you from any injury during mowing.
Wear the right clothes
Always wear safety clothes so that you are not injured by debris and other particles while working. Do not wear loose clothes, it may come inside the mower moving part and be very dangerous for you.
Use of Protective Gears
Always wear safety gloves while mowing or safety goggles which save you from direct sunlight and also the flying grass clippings.
Read the manual
Always read the manual when you start your first time with your machine because by doing this you are aware of the safeties and other precautions very clearly.
Checking the debris
Similarly it is very important to check the debris in your property like stones, wood sticks, and other materials, and collect and put them in the bin before start working.
Listen to the strange voices
If you notice any strange voice from your mower stop working and check the machine carefully.
Stay awake
Always mow when you are feeling fresh. If you are tired don't start working it will lead to any accident.
I hope these tips are useful for you and you implement these tips while working in your garden.
FINAL THOUGHTS
To conclude, it is worth mentioning that these are very common things and generally speaking we are not much care about these common points. So, for a better society and as a responsible citizen of your country you must follow these basic lawn mowing etiquette. By following these etiquettes you not only make your life easy but also not disturb others' life. In modern societies, everyone knows their responsibilities, but in small towns, and less developed societies we are not careful about the basic norms, and etiquette. These are the general rule applied to every human being living on the planet earth.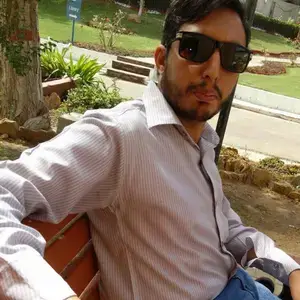 About Naveed A Hashmi
In my childhood, I used to see my parents while working in the land, for these reasons today I have been serving the same as our own tradition and culture. I thus love to stay in it, because I want to learn something advanced and new so that I may improve my farm's contour and help others with my experience.