How To Dethatch A Lawn With A Mower Attachment
How to dethatch a lawn with lawn mower attachments? How to use a special blade to dethatch? These are the major concerns of those people who are struggling to remove roots, dead grass, and stems, from the lawn. It's a very lengthy and time-consuming process to remove thatch from the lawn manually so you need to find the attachments and special blades to dethatch the lawn. By using these useful attachments you can easily get rid of these thatch without any hurdle.
DETHATCH THE LAWN WITH SPECIAL DETHATCHING BLADES
Dethatching the lawn using dethatching blades which are designed for this purpose is a very easy and most used way to dethatch your lawn easily. For this purpose, you must remove your blades and attach the dethatching blades to your lawnmower. Step-by-step guideline to install the special blades in the lawnmower is as follows:
Step 1: Inspect your lawn
You can carefully inspect your lawn for dead grass, and hard roots in the whole lawn and if you find there are sufficient patches that need to dethatch then you start the dethatching.
Step 2: Trimming of Grass
The second step after you decide to dethatch is to trim the grass of your lawn so that the height of the grass is not much to complete the dethatching process efficiently. If the grass is long you may leave a few dead roots, and stems. Therefore always trim the grass before starting the dethatching process.
Step 3: Remove the existing blades
The third step is to remove the current blades from your mower deck and install the special dethatching blades in your lawn mower. For this purpose always wear PPE (Personal Protective Equipment) like gloves and proper tools so that no injury occurs.
Step 4: Start dethatching
The fourth step is to start the dethatching process using special blades and mow the lawn completely again by using these special blades.
Step 5: Cover the empty patches of your lawn
The fifth step is to cover the empty patches of your lawn with the seeds and give water and supply fertilizer to your lawn so that the grass grows fast and your lawn looks beautiful. You can extra care of these patches after dethatching.
ANOTHER METHOD USED FOR DETHATCHING
There are a few other methods used for dethatching. Although using dethatching blades is a very easy and very efficient method some people want to know about the other and traditional methods to dethatching the lawn. These methods are:
Manual Dethatching
This method is an old method of dethatching. In this method, rakes are used. Rakes are heavy, come up with curved blades designed to pull the thatch as you rake.
Power Rakes
This method is also popular to remove the thatch using power rakes. This method also follows the pull-out option and pulls the thatch from the soil.
Vertical Mowers
In this method, vertical blades are used to dethatch. This method is used to thatch layers for soil.
FREQUENTLY ASK QUESTIONS (FAQs)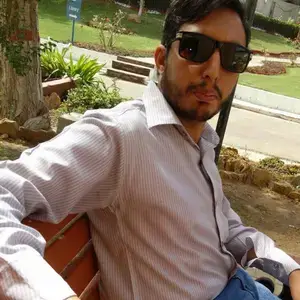 About Naveed A Hashmi
In my childhood, I used to see my parents while working in the land, for these reasons today I have been serving the same as our own tradition and culture. I thus love to stay in it, because I want to learn something advanced and new so that I may improve my farm's contour and help others with my experience.