How to Mow a Small Lawn Like a Pro
People like gardening, but when they started, they shortly quit because of facing many issues, and one of the major problems is not mowing correctly. I received multiple requests concerning "How to mow a small lawn". Homeowners are frequently asked about the correct way to mow the small lawn at their homes.
Today, I am writing a blog,
I want to share my mowing experience with you to mow your small lawn; correctly you feel immense pleasure sitting on your lawn in the evening and enjoy reading some book or gathering with your friends and family
FIVE EFFECTIVE TIPS FOR MOWING YOUR SMALL LAWN
TIP 1: YOUR LAWNMOWER CHOICE MATTER A LOT
The first tip for mowing your small lawn is to choose a mower. You need a mower that cuts the grass in a small yard, and you do not need heavy-duty gasoline or a riding lawn mower and bear the additional burden of maintenance and servicing. If your lawn is below 1 acre, you need a good push/reel mower that is enough to mow your lawn without facing any issues. The maintenance of these push/reel mowers is very low, and you do not need to worry about the oil change and other maintenance routines. So, the choice of the correct mower is mandatory for small lawns.
TIP 2: THE CONDITION OF THE BLADES IS VERY IMPORTANT
Many people have been using their mower for years without checking the blades and other essential parts, which resultantly degrade the quality of mowing. Always check the condition of your lawnmower blades. If you see any bent or deteriorated condition, you need to immediately sharpen the blades at home or share them by going to the market. To sharpen your blades at home, read my blog about sharpening the blades on your own.
TIP 3: MOWING HEIGHT VERY AN ESSENTIAL POINT TO NOTE
The third golden tip for you is to check the mowing height. Many people set it very low or high, which resultantly in mow your lawn correctly. So, constantly adjust the height by 2 to 3 inches which is enough for your home lawn turf.
TIP 4: ALWAYS KEEP AN EYE ON THE MOWING SCHEDULE AND TIME
People generally start mowing without seeing the grass's condition, and it is very important to mow the grass when it is suitably tall enough to mow. If you mow grass that is not tall, then you may damage the roots of the grass. Similarly, if you mow giant grass, it may clog the blades, and you face jamming of the blades. Therefore the condition of the grass is very important.
Secondly, many people do not care about the weather and even mow in the drizzle or rain, which is also not recommended because the strips and landscaping are not perfect due to wet grass. Always see the weather forecast before mowing.
TIP 5: CAREFUL ABOUT BASIC LAWN MOWING ETIQUETTE
Another golden tip for small lawn owners is to care about basic lawn mowing etiquette , which means clearing the lawn before starting work and moving all the debris and pets from the lawn before starting mowing. Additionally, if you are using a gasoline mower, you must see the mowing time so that your neighbor is not disturbed by your activity. These are the basic points that every homeowner must follow.
CUTTING GRASS EFFICIENTLY: A PROFESSIONAL ATTITUDE
Similarly, I observed many times that people do not even plan about their lawn requirements and start mowing randomly. As a result, their lawn is not looking beautiful, and no one appreciates their lawn work. For this purpose, I share some helpful mowing tips with you.
TIP 1: CUTTING THE EDGE AND PROPERTY LINE FIRST
The first tip for mowing efficiently is to mow the grass from the edges first because the edges need extra care. So, you may take some time and mow it very carefully after mowing the edges, and you mow the grass from the rest of the lawn. This will help you save time and also help in mowing the rest of the lawn in a short span of time.
TIP 2: MOWING SLOPES
If your lawn contains slopes, then you mow from side to side. Always mow in a straight line that is perpendicular to the slopes of your lawn. This technique helps you mow the slopes correctly, and you may not slip over the slopes.
TIPS 3: LAWN STRIPES
The third point to remember while mowing is to make the stripes light and darker. A back-and-forth method creates a straight line and bends the grass toward the direction of mowing, also creating different stripes
In this regard, a Lawn mower striping kit is also available in the market. These striping kits contain two or more rollers that have the option to stripe your grass differently. Using this attachment, you can create different beautiful looks for your home garden and experiment with new stripes style every time.
CONCLUSION
Gardening is a very good hobby, but to mow efficiently, you need to use your mind very carefully, and it is pronounced you co-related things technically and mow properly. I share all these practical tips with you, and I hope you find this article helpful in enhancing your knowledge and it will help you in mowing your home lawn correctly and efficiently.
Frequently Asked Questions (FAQs)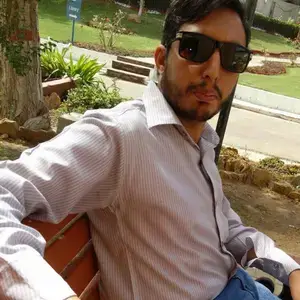 About Naveed A Hashmi
In my childhood, I used to see my parents while working in the land, for these reasons today I have been serving the same as our own tradition and culture. I thus love to stay in it, because I want to learn something advanced and new so that I may improve my farm's contour and help others with my experience.