The five best lawn fertilizers for your healthy lawn
Maintaining a healthy and lush green lawn is something that many homeowners strive for. Every nature lover and gardening hobbyist wants a beautiful and eye-catching lawn in their home lawn or backyard. But, sometimes this is just a dream because of several factors.
The type and condition of soil matter. Sometimes your soil is very nutrient but due to lack of knowledge, you are unable to maintain a lawn. Similarly, in a large number of cases, the soil does not many nutrients and it needs fertilization.
The important aspect of lawn care is the correct fertilization, which is essential for supplying the necessary nutrients to the grass to promote growth and strength.
It is very confusing to choose the BEST LAWN FERTILIZER for your lawn. In this blog post, I will explain and review the FIVE BEST LAWN FERTILIZER which I personally use and recommend you for your lawn care.
FACTORS TO CONSIDER – WHILE CHOOSING THE BEST FERTILIZER FOR YOUR LAWN
When choosing the best lawn fertilizer, there are several factors that you should consider while choosing the fertilizer for your yard. It is pertinent to mention that not every fertilizer is best suited for your lawn. So, always be careful while buying and studying, and researching before taking any step because if that particular fertilizer is not suited to your soil it may barren your land instead of maintaining the good health of your lawn. Here is the important factor to consider while buying the Best Lawn Fertilizer:
Nutrient Composition
The most important factor while searching is the nutrient composition. It is worth mentioning that fertilizers are made with the composition of nitrogen, phosphorus, and potassium. For example, if your lawn has a deficiency of nitrogen, you can choose a fertilizer that contains a suitable amount of nitrogen that fulfills the nitrogen level in your soil.
Soil Type
the soil type matters a lot, you must be careful while buying any fertilizer according to your soil type. Because the wrong pick will damage your soil.
Climate
Every climate has different behavior so always choose and pick any item according to your area climate. For example, slow-release fertilizers may be more appropriate for cooler climates.
Type of Grass
The fourth type of grass is the key factor. This is much more important. Some people do not care about the grass type and the result will be very slow or not seen in the garden because they are using the wrong fertilizer. So, be careful and always choose the fertilizer according to your lawn grass type.
Cost and ease of use
Lastly, choose a fertilizer that is easy to use and not harmful to the pets and environment. Because in the lawn your pets and child are playing and if you use any fertilizer which is harmful it may be responsible for skin allergies and other related diseases. So, always choose the fertilizer which is not harmful to the environment and which is less costly so not a burden on your home budget.
THE BEST LAWN FERTILIZERS 2023
LAWN FOOD 16-4-8 – SIMPLE LAWN SOLUTION
The first choice is Simple lawn solution (16-4-8) is an all-in-one balanced lawn food liquid fertilizer. Made from high-quality ingredients resulting in very pure and clean NPK liquid nutrients.
16-4-8 is designed to give your grass enough energy so that the grass is lush green and looks beautiful and the growth is very dense. If you want a balanced lawn food to maintain a beautiful lawn in your home this lawn food is the perfect choice for you.
The (16-4-8) lawn food is perfect for any grass type, including Bermuda, St. Augustine, Zoysia, Buffalo grass, centipede grass, Florida Palmetto grass, Bahia, Fescue, Ryegrass, and Kentucky bluegrass.
This lawn food contains nitrogen, phosphorus, and potassium nutrients. Also contains seaweed and fist, made with feed-grade ingredients. This lawn food is made and manufactured in the USA and is widely used for lawn care.
Pros
All in one solution (The fertilizer contains all kinds of nutrients like seaweed and fish)
Easy to use
Versatile (Use in all types of grasses)
Made of High-quality ingredients
Cons
Limited applications
The fertilizer needs adequate and frequent watering
Harmful for lawn if overused
quisque lectus blandit tempor
ESPOMA (15-0-5) ORGANIC LAWN FOOD
Looking for the best organic lawn fertilizer in the market? Look no further than Espom's Lawn Food. The top-notch product boasts a rich blend of organic nutrients that are specifically formulated to be affected all year round, making it the perfect choice for any climate and region.
The most important thing about Espoma (15-0-5) is the all-natural ingredients. This means that it's completely safe for use and cannot harm the environment, even if your child and pets are playing around it will not be harmful for any kind of skin disease.
Similarly, while using the Espoms (15-0-5) you are a bit confident that it will not be dangerous for your soil and not create any bad impact on your plants. Therefore, if you are finding organic fertilizer, the Espoma (15-0-5) organic lawn food is the best for your lawn care.
Pros
Made up of Organic ingredients
Safe for the environment, pets and children
Designed for all seasons
The fertilizer is based on a slow-release formula
Improves soil health
Cons
Requires frequent use
Not much effective in extreme conditions
Takes a longer time to work on the lawn
Expensive to buy
Scott Turf Builder Weed & Feed
Scott has been a trusted name in the fertilizer industry, known for producing high-quality products that deliver impressive results. If you are looking to combat weeds and want a lush green lawn, Scotts Turf Builder Weed & Feed is an excellent option to consider.
The fertilizer is specially designed to target the weeds such as dandelions and clovers, while also providing your lawn with vital nutrients to encourage healthy growth. The Scotts used advanced Weed grip technology. This product is highly recommended to use for weeds.
This product is often used in many kinds of grasses including, Bahiagrass, Bermudagrass, Bluegrass, Centipedegrass, Fescue, Ryegrass, and Zoysiagrass.
5000 sq. ft area is covered with a 14.29lb bag of Scotts Turf Builder Weed & Feed.
Pros
Very effective for weed control
Provides nutrients for healthy growth in your lawn
Very easy to use
It offers quick results
Packaging is durable
Cons
Not suitable for all types of weeds
It may be harmful to other plants
Expensive as compared to other weed control options
Overuse of this product can lead to burning and damaging to your lawn
WATER-SOLUBLE LAWN FOOD BY MIRACLE-GRO:
My fourth choice is Water Soluble lawn food by Mriacle-Gro. It is an excellent option to consider to achieve a lush green healthy lawn. This all-purpose lawn fertilizer is the top product.
With its fast-acting formula, Miracle-Gro Water Soluble Lawn Food lives up to its name by delivering impressive results quickly. Another best advantage of using this product is the price, this product is comparatively expensive as compared to other products.
Miracle-Gro Water Soluble lawn food is the best choice for a healthy and lush green lawn according to your budget.
PROS AND CONS
Pros
Fast Acting Formula
Affordable
The Miracle-Gro Water soluble lawn food is an all-purpose fertilizer
Easy to use
Different ranges are available in Miracle-GRO
Cons
Requires frequent application of the product
Not compatible with every type of lawn
Overuse is harmful to your lawn health
Chemicals are used in its composition
LAWN RESTORE NATURAL LAWN FERTILIZER (9-0-2) BY SAFER BRAND
The fifth choice is from Safer Brand Lawn Restore (9-0-2) is an excellent choice for those looking for an organic fertilizer that is safe for environments, pets, and children. The unique nutrient formula contains a sufficient amount of nitrogen to give your lawn a vibrant green color in a little three to five days. Additionally, this will never burn or damage your lawn grass. Further, Lawn Restore (9-0-2 is free of phosphorus, which can be harmful to the environment.
The Lawn Restore Natural Lawn Fertilizer (9-0-2) natural ingredients can strengthen the grassroots, resulting in a thicker and healthier lawn. Without chemicals, this fertilizer naturally promotes the healthy growth of your lawn grass.
In short, if you are finding a natural and eco-friendly lawn fertilizer. The Lawn Restore (9-0-2) is the best choice for you. It is a safe, effective, and very environment-friendly fertilizer for your lawn. Safer Brand's Lawn Restore is definitely worth considering.
PROS AND CONS
Pros
Organic and eco-friendly
Fast Acting Formula
Safe for pets and children
Phosphorous Free
Cons
Frequent used
Expensive as compared to chemical fertilizers
Not suitable for all types of lawns
In some cases, Not provide long-lasting results
FINAL THOUGHTs:
In conclusion, whether you choose an organic or synthetic fertilizer, it is very clear that fertilizers can significantly improve the health and appearance of your lawn. A variety of product categories are available in the market. In this blog, I review the top best Lawn fertilizers which are used by thousands of lawn professionals and homeowners.
From Scotts Turf Builder weed and Feed for weed control to Espoma Organic Lawn Food for an eco-friendly option, to Miracle-Gro Water Soluble Lawn Food for a fast-acting and inexpensive choice.
Finally, it depends on the user requirement but after reading this blog you can finally select one of the fertilizers which is best for your lawn health. I hope you are able to maintain a healthy and lush green lawn with these best options of fertilizers available in the market.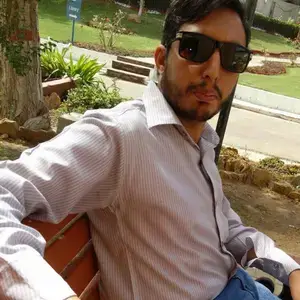 About Naveed A Hashmi
In my childhood, I used to see my parents while working in the land, for these reasons today I have been serving the same as our own tradition and culture. I thus love to stay in it, because I want to learn something advanced and new so that I may improve my farm's contour and help others with my experience.