HOW MUCH DOES A ZERO TURN WEIGH?
When people decide to buy a zero-turn mower and invest a handsome amount in lawn gadgets, the first question in their mind is about the weight of the mower.
Similarly,
In the rural areas and the towns which are far away from the biggest cities, the habitants of these areas are more curious about the weight because if they move their mower to the city, if it's defective or needs master servicing, then it's very difficult to shift the machine. You need a toeing machine and to pay additional money for this purpose.
On average
The weight of a zero turn lawn mower is about 500 to 800 lbs which are (227 to 363 KG) approximately. However, larger commercial lawn mowers have more weight between 1000 to 2000, which is approximately (454 to 907 KG).
Therefore
People are curious about the weight of zero-turn lawn mowers. In this article, I will discuss all the factors about the mower weight, and additionally, I will mention the weight of some popular zero-turn mowers for your information.
IMPORTANCE OF WEIGHT IN ZERO-TURN LAWNMOWERS
On the other side, heavyweight zero-turn mowers are equally important; if you are buying a commercial mower and you can mow a larger property of acres, then you might need heavy weight mower due to several reasons. Therefore the important factor related to weight is mentioned and described below:
Storage Space Issues – Zero Turn Weigh
The first issue regarding the heavyweight mowers is the storage problem. You do not have sufficient place to store the heavyweight machine. If you park the heavyweight machine in a wooden shed, it may collapse and cause an incident.
Similarly like this,
If you store the machine in an open environment, the corrosion, humidity, and other environmental factors affect the machine, and resultantly you face issues with your machine. The body also deteriorated in a very short time.
Finally,
When you decide to buy this kind of mower, you may look at the space where you store your zero-turn lawn mower before buying because if you do not store the lawnmower in a suitable place, it might become defective early, and you may face the additional financial burden.
TRANSPORTING AND SHIPPING OF ZERO-TURN LAWNMOWER
The second factor regarding these machines is the transporting of the machines from one place to another. Shipping companies also charge an additional amount if you are living in a faraway area.
In a case,
When you are living in a faraway area, the shipping of the lawnmower is an issue. Similarly, you must transport the machine to the city if your lawnmower is defective. It's an annoying task and costs extra money for this purpose.
So,
Consider this factor while buying a zero-turn lawnmower when you are living in a faraway area or town from a larger city. Select a lightweight lawnmower so you can move it to another place easily.
WEIGHT CARRYING CAPACITY
Same as this, if you are mowing a larger property, other tools related to the lawn are also mandatory for the work. If you are carrying tools in your lawn mower while mowing your lawn, then you need a mower that bears and holds the additional weight and does not lose the power for mowing.
In this case,
You need a heavyweight and high-power zero-turn lawn mower so that during mowing, you can carry additional weight on the lawnmower, and it does not affect the working of the mower. This factor is also important if you are mowing a larger property or commercial use.
WHY DOES THE ZERO-TURN LAWNMOWER WEIGHT VARY?
Many people are asking a question about the varying weight of zero-turn lawn mowers. The weight of lawnmowers may vary due to several factors. These factors are:
MATERIAL USED IN THE MANUFACTURING
The first factor which contributes to the weight of a lawnmower is the material used in the body of the lawnmower. Some materials are lightweight, like aluminum. Similarly, the mower body, which is made of iron or alloy steel, is heavyweight. Therefore, the weight depends upon the material used in the lawnmower's body.
SIZE OF LAWNMOWER
The second factor is the size of the lawn mower, larger lawnmowers are heavyweight, and small lawnmowers are lightweight because of their body and engine size. Similarly, many companies use heavy-duty tyres, which also add additional weight to the mower.
These two major factors contribute to the weight of zero-turn lawnmowers. Similarly, engine size and type of fuel used are also additional weights on the mower. Must look into all these factors if you are curious about the weight of your zero-turn lawnmower.
PROS AND CONS OF LIGHTWEIGHT LAWNMOWERS
Pros
Easy to maneuver
Lightweight lawnmowers move faster than ordinary mowers
Less expensive
Cons
Small wheels and sometimes slip on wet surfaces
These mowers have less power
Not carrying weight while mowing and losing power
PROS AND CONS OF HEAVYWEIGHT LAWNMOWERS
Pros
Larger lawnmowers are more powerful
Able to cut the larger grass
Stable and smooth cutting
Continuously mow for hours without any power loss
Cons
Much expensive, and the maintenance cost is greater than ordinary mowers
Hard to maneuver
Difficult to move from one place to another
Need more care than ordinary mowers
FINAL THOUGHTs
To conclude, zero-turn mowers are more efficient, and people prefer them to ordinary mowers because of their zero radius capability. These mowers can mow corners and smaller places accurately due to easy maneuverability. Therefore, users are curious about the weight of these machines. I tried to give you a balanced opinion regarding the weight of these machines and If you are interested to learn How Much Does a Riding Lawn Mower Weigh . After reading this article, you have decided whether to buy the heavy or lightweight zero-turn lawn mower. In case of any query, feel free to write us our email.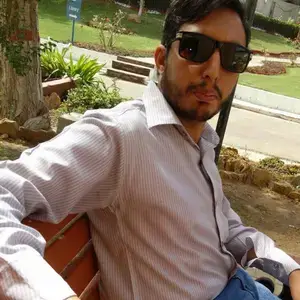 About Naveed A Hashmi
In my childhood, I used to see my parents while working in the land, for these reasons today I have been serving the same as our own tradition and culture. I thus love to stay in it, because I want to learn something advanced and new so that I may improve my farm's contour and help others with my experience.