How Much Does a Riding Lawn Mower Weigh?
Most of the people who are in touch with the gardening profession or hobbyists are concerned about the weight of riding lawn mowers. The first question that came into the mind of any person that how I transport the riding mower to my home. In a case where people are living far away in the villages, small towns and long-distance states are always worried about the transportation of their tools and machines because it cost a lot when you hire a transportation company to shift your machine and tools. Therefore everyone is concerned about the weight of these essential machines. I am writing this article to help you in finding a correct riding lawn mower for your use which not create any big trouble for you in a case where you are shifting or moving to another city or state. For this purpose, I compare several top models of riding lawn mowers so that you can easily choose a riding lawn mower to buy.
Factors Responsible For The Weight Of Riding Lawn Mowers
The first reason for making your lawn mower heavy is the type of engine used in the mower. The riding mowers come up with different types of engines with different dimensions. Of course, if you need a high horsepower then you need a more powerful engine that is heavy. So while buying a riding lawn mower always see the specification, especially the type and dimension of engine.
The second reason for the heavy weight of a riding lawn mower is the build quality. If you do not compromise on the build quality of the lawn mower then of course the mower is heavy. Therefore, while buying a riding lawn mower always look into the build quality of the mower.
The third reason is the blades used in the mower. Mowers come up with different sizes of blades. Likewise, larger riding mowers come up with pairs of blades. Therefore if you are curious about weight then always keep this factor in your mind before buying and riding lawn mowers etc.
The size of the riding lawn mower also depends upon the size of the wheels. If you need a mower with large wheels then ultimately the overall weight of the mower also increases. Therefore, while buying always be careful about the size and type of wheels used in the riding lawn mower.
Weight Comparison Of Different Best Quality Riding Lawn Mowers
| | | |
| --- | --- | --- |
| MODEL | MANUFACTURER / COMPANY | APPROX. WEIGHT |
| S240 | JOHN DEERE | 458 LBS |
| YTH 1942 | HUSQVERNA | 479 LBS |
| XT1LT | CUB CADET | 410 LBS |
| E150 | JOHN DEERE | 483 LBS |
| PRO SERIES (27038) | CRAFTS MAN | 580 LBS |
| X 300 | JOHN DEERE | 542 LBS |
| XT2SLX | CUB CADET | 470 LBS |
| YTA24V4 | HUSQVERNA | 670 LBS |
| PP155H42 | POULAN | 465 LBS |
Does a Zero-Turn Mower Weigh More Than Other Mowers?
Zero-Turn mowers are the favorite and popular choice of gardening professionals and hobbyists among ordinary mowers. But does a zero-turn lawnmower weigh more than other mowers? The answer is YES.
The Zero-Turn Lawn mowers are heavier than other types of mowers because they are large in size due to their design and zero-turn phenomena. Despite their heavy weight, maneuverability is very easy, and they mow the corner and edges accurately.
CONCLUSION
It is obvious that you cannot mow the larger lawn without a riding lawn mower. For this purpose, you must buy a riding lawn mower and it's always a mess for you to transport your lawn mower to your property or your home if you are living in a small town and far away states. Therefore, before buying a riding lawn mower you must go through this article and compare the weight of different models. Firstly, I discussed the reasons for which the riding mowers are so heavy, and in the end, I write down the comparison chart of different top model riding lawn mowers available in the market. In case of any queries feel free to contact our technical team through email.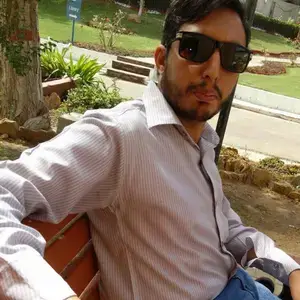 About Naveed A Hashmi
In my childhood, I used to see my parents while working in the land, for these reasons today I have been serving the same as our own tradition and culture. I thus love to stay in it, because I want to learn something advanced and new so that I may improve my farm's contour and help others with my experience.