Maximize Your Lawn's Potential with Walker Lawnmowers
The Walker Mower was invented by a Colorado man named Max Walker. His aim is to invent a lawnmower that is versatile, durable, and high-performance in comparison to the ordinary machines available in the market. Today, The Walker Mower is a popular brand among gardening professionals and landscapers.
A walker lawn mower is a commercial as well as a home-use mower that handles hard mowing tasks easily. It is a zero-turn, high-performance mower that is suitable for any kind of terrain.
Nowadays various models of Walker mowers are available in the market. It also provides state-of-the-art models and gives high competition to the lawnmower industry.
TOP FEATURES OF THE WALKER LAWNMOWER
Similarly like other mowers, there are many features of walker machines. However, the mower is distinguished from the rest of the company with respect to the following qualities:
Cutting Performance walker mower
The cutting performance of these mowers is outstanding. These mowers contain high-quality cutting decks which distinguish these from the rest of the lawnmower available in the market.
Highly Comfortable
The second distinguishing quality of these mowers is their high quality and easy maneuverability. Due to zero-turn capability and design these machines are easy to handle and very easy to maneuver in the corners, slopes, and property lines.
Versatility
Versatility is also the priority of Walker Company. These mowers are capable of doing 3 in 1 tasks including, mowing, mulching, and bagging.
Durability
Last but least, these mowers are durable and the design is also futuristic. The mower is working perfectly for years and the body is not faded or worn torn easily. The customers are satisfied with the durability of walker lawnmowers.
Few Top Model of Walker lawnmower
When you are going to buy a lawnmower it purely depends upon your requirement i.e. the size of your yard, grass type, and terrain condition. However, the top model of walker mower available in the market are:
Common Problems in Walker Lawn Mowers
It is obvious when you are using any kind of mower you face several kinds of issues pertaining to the respective model you are using. In Walker lawn mower, people are asking about the following common problems. I provide you with the best suitable solution to address these issues easily at home.
The people are complaining about the power loss in walker mowers. It is very annoying when you start mowing and your mower loses power and starts jerking. Many people are exhausted and even change their mowers frequently. It is very clear that every machine develops this kind of fault and if you are not able to handle it you face issues.
Solution
You can resolve this issue easily at home by doing the following steps:
Check and replace fuel filters.
Cleaning of the mowing deck and blades and removing the grass clippings.
Check the spark plug and change it if deteriorated.
Do the regular maintenance and servicing of your mower.
Continuous Smoke while Mowing
People also complain about the continuous smoke while mowing, it is also very annoying especially when your children are also playing near you. The smoke is also dangerous and raises the ENT problem if you are inhaling the smoke.
Solution
For this issue, you can check the fuel chamber of your lawnmower. Most of cases there is a leakage in the fuel chamber which is responsible for high smoke. Also, check the oil leakage. Lastly check the carburetor and clean the carburetor. By doing these simple steps you can resolve the smoke issue in your mower.
This complaint is also frequent. The Walker mower won't start after some time. In many cases, it starts and stops when you are mowing.
Solution
Sometimes the starting problem is complex. However, if you face this issue for the first time. First, check the gas tank for leakage if your tank leaks, it arises a problem. After that, check the spark plug and carburetor for any damage or rust. Your mower servicing and maintenance are due. Normally after servicing and doing the recommended maintenance your problem gets resolved easily.
These are the common problems in walker lawn mowers, but these problems can be solved easily at home. In general, if you do the maintenance and servicing of your mower on time I personally assure you that you won't face these kinds of issues with your machine. Always inspect the mower when you are going to start mowing; and if you notice anything unusual you need to rectify and check that anomaly so that it can be resolved on time. It will not only save your time but also save you from any big problems in the future.
FREQUENTLY ASK QUESTIONs (FAQs)
FINAL THOUGHTs
In conclusion, Walker lawn mowers are distinguished from the rest of the mowers because of their advanced technology, ergonomic design, and customizable features. It is able to mow any kind of terrain easily. Zero-turn capability makes its maneuverability so fast and easy it can mow the corners and slopes easily.
Landscapers and gardening professionals like this mower because of its distinguishing features. The walker company promises to provide the best model among all other lawn mower companies. If you find a zero-turn mower; you may put the walker mower at the top of the list.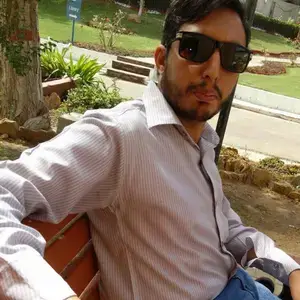 About Naveed A Hashmi
In my childhood, I used to see my parents while working in the land, for these reasons today I have been serving the same as our own tradition and culture. I thus love to stay in it, because I want to learn something advanced and new so that I may improve my farm's contour and help others with my experience.