Priming a Lawn Mower: Best Practices & Step-by-Step Guide to Do on Your Own
It is obvious when you are using a lawnmower and other gardening machines, lawnmowers develop different kinds of faults, and one of the common faults is the defective primer. Are you having trouble starting a mower?
Most probably the primer of your mower is faulty. The primer is responsible for increasing the fuel combustion process by adding fuel to the carburetor when there is no fuel. Some lawn mowers come up with automatic priming, while others have manual options for priming.
In today's blog, I will discuss priming a lawn mower. I provide you the best practices and step-by-step guide to doing it on your own without contacting the repairing company or the local repair technicians.
"To resolve the issue immediately, locate the primer and then firmly press it three times. It provides sufficient fuel to the carburetor and your engine starts immediately. To do this on your own and to learn the best practices read and follow the ensuing step-by-step guide
Manually Priming your Lawnmower (Best Practices & Step-by-Step Guide to Do on your Own)
Many gardening enthusiasts are confused about priming their mowers manually. Manually priming a lawn mower requires more attention to adding fuel manually when there is no fuel. After reading these steps you are able to perform this procedure easily and hassle-free:
STEP 1: LOCATING THE PRIMER BULB
In the first step, you have to locate the primer bulb in your lawnmower. There are different designs of primers in different mowers. Generally, primer located near the carburetor and its color is black or red most of the time. You can also get help from the manual of your lawnmower which is provided by the company.
STEP 2: VISUALLY INSPECT THE PRIMER
After locating the primer bulb, visually inspect the primer for broken or damaged. If your lawnmower primer is broken it is the main reason behind not starting the engine. If it is broken or damaged you need to replace it.
STEP 3: START MANUAL PRIMING
After inspecting if your primer is not broken or damaged, now start priming. Priming is very easy ,you just need to gently press the primer two or three times. The best practice and recommendation is to press it three times. It provides the required fuel amount to the carburetor.
STEP 4: START THE LAWNMOWER
After pressing the primer three times now it is time to start the lawnmower. If your mower starts it means your problem is resolved. If your mower won't start it means you need some more troubleshooting to address the issue.
WHAT TO DO IF THE LAWNMOWER WON'T START AFTER MANUAL PRIMING?
If your lawnmower won't start after the manual priming. Don't worry! I will guide you through some more steps and your problem is resolved.
STEP 1: CHECK THE AIR FILTER
In the advanced troubleshooting check the air filter by removing the cover. You can inspect the air filter if it is damaged you have to replace it, if it is dirty you may clean it. In the case of a paper filter you have only the option to replace it with a new one.
STEP 2: USING A STARTER FLUID
After checking the air filter, now you need a starter fluid, which is easily available in local stores and you also have the option to buy it online. Spray the starter fluid in the holes and air intake. Don't spray too much because it is dangerous sometimes. After spraying the starter fluid now reinstall the air filter and cover. If you are confused about the use of starter fluid you can check and read my full blog regarding "Where to spray the starter fluid in lawn mowers"
STEP 3: START THE LAWNMOWER
Now you can start the lawnmower, but this time you do not need to manually press the primer. I am sure that your mower will start working. If it takes two or three tries while starting don't worry because the starter fluid takes some time to start your mower.
FINAL THOUGHTs
To conclude, Faulty primer is one of the main causes behind not starting the lawnmower. After following these best practices and steps by step guides, you are able to start your lawnmower on your own without contacting anyone.
After reading this blog you have enough information to overcome primer-related issues. You can say goodbye to the frustration of a non-starting lawn mower, as you are able to resolve the issue confidently on your own.
My mission is to provide you with the best practices and best information that help you in gardening so you are able to resolve all common issues easily at your home and save your precious time and energy by visiting the repairing workshops.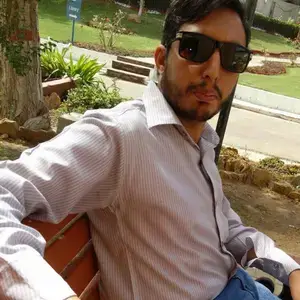 About Naveed A Hashmi
In my childhood, I used to see my parents while working in the land, for these reasons today I have been serving the same as our own tradition and culture. I thus love to stay in it, because I want to learn something advanced and new so that I may improve my farm's contour and help others with my experience.