Where To Sell My old lawn mower
Many people are very conscious about their lawn tools and almost change their lawnmowers after one year of use, some people always upgrade to the latest model. All these people are always in trouble selling their slightly used lawn mowers. In this article, I shared some useful tips to sell your used lawn mower easily. By following a few useful steps you can sell your lawnmower and upgrade to the latest model of lawnmower.
First Step: DETERMINE THE ACTUAL WORTH OF YOUR LAWN MOWER
People who are selling old machines in the market commit a big mistake, they cannot determine the actual worth of their old lawn mower. By committing this mistake, People sold their old lawn mowers at low prices which lead to a shortage of amount to buy a new machine. Secondly, some people set high rates so that the buyer goes away and they are never able to sell that particular machine. In both conditions, the seller bears a loss. To avoid this loss first you determine the actual worth of your lawnmower. For this purpose these actions are useful:
SURVEY AND ASK AROUND ABOUT THE PRICE
(You ask the neighbors, and sellers, and try to find the price of your lawn mower from those people who are using the same model)
RESEARCHING IN THE MARKET
(Second step is to research the market and compare different prices according to the condition of your lawn mower)
By following these two steps you determine the actual worth of your lawn mower. Now ensuing paragraph highlight the major point to sell your lawn mower at a suitable price.
Steps for selling an old lawn mower:
| | |
| --- | --- |
| Step | Description |
| 1 | Clean and inspect the lawn mower to ensure it is in good condition |
| 2 | Take clear photos of the lawn mower from different angles |
| 3 | Determine a reasonable price based on the condition of the lawn mower and the market |
| 4 | Write a detailed and accurate description of the lawn mower, including any flaws or issues |
| 5 | Choose a platform to sell the lawn mower on, such as a classifieds website or an online marketplace |
| 6 | Create a listing for the lawn mower with the photos and description, and set a fair price |
| 7 | Respond promptly to any inquiries or offers from potential buyers |
| 8 | Arrange for the lawn mower to be picked up or delivered to the buyer |
| 9 | Receive payment for the lawn mower, and confirm that the transaction is complete |
| 10 | Remove the listing and dispose of any personal information related to the transaction. |
Best platform for selling old lawn mower
There are many different platforms that you can use to sell your old lawn mower. Some popular options include:
Craigslist is a popular online classifieds platform where you can list your old lawn mower for sale in your local area.
Facebook Marketplace is a free platform that allows you to sell items to people in your local community through Facebook.
eBay is an online marketplace where you can sell items to buyers from all over the world.
Letgo is a mobile app that allows you to buy and sell items locally.
OfferUp is another mobile app that allows you to sell items to people in your local community.
When choosing a platform to sell your old lawn mower, it's important to consider factors such as the size of the platform, the fees and commissions, and the audience that the platform attracts. You may also want to consider the level of security and protection that the platform provides for both buyers and sellers.
LAWN MOWER IS AN EXPENSIVE BUY
You are in the safe zone; if you sells your old lawn mower which is in good condition because lawnmowers are expensive machines and people are finding used lawn mowers in the market. If your lawnmower is in good condition, you will sell it very easily and find a happy customer in the market who is willing to buy your lawnmower. The tips below are very useful to increase and get the best price for your machine.
ALWAYS DO THE SCHEDULED MAINTENANCE ON TIME
The first thing during the process always upkeeps your machine. Always perform periodic maintenance on time, change the oil, remove batteries, clean the blades and deck, and lastly cover it with the fabric or parachute cover.
SERVING AND WASHING
Secondly, if you are selling your lawn mower, service and wash the mower thoroughly, do small repair work change the essential parts and increase the price of the mower. The neat and clean lawn mower is eye-catching and catches buyers' interest in a short period. Servicing and washing activities include:
After performing all these steps your mower price increases and you get the buyer easily and sell it in a short span of time without any trouble. The buyer is also happy to buy your lawn mower.
CAPTURE GOOD PICTURES
Thirdly, if you are selling your lawn mower online then you need to capture high-definition pictures in an open and clear environment. Take the picture in angle, picture of engine, body, tyres, and seat cover to catch the buyer. Tell the feature of your lawn mower in short words.
FREQUENTLY ASK QUESTIONS (FAQs)
BOTTOM LINE
In a nutshell, these are the essential steps to selling your lawn mower and upgrading to the latest lawn mower on the market. After following these steps you easily sell your lawn mower and not face any hurdles. In the end, support us if you like our content. Your feedback is important to us, we always welcome your emails and comments for the betterment of this platform. This platform is purely designed to help you out in the best possible way with the problems you are facing in your daily routines while working in the garden/ lawn.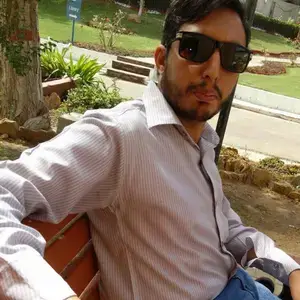 About Naveed A Hashmi
In my childhood, I used to see my parents while working in the land, for these reasons today I have been serving the same as our own tradition and culture. I thus love to stay in it, because I want to learn something advanced and new so that I may improve my farm's contour and help others with my experience.