Beautiful, Preserving A Lawn Without Mowing
Do you want a beautiful lawn without the hassle of mowing for hours? Are you looking for the best alternatives to mowing your lawn? Now Stop! Lawn mowing is not an easy task, it is more complicated and difficult when you are using a small push or reel mower. You need extra energy to drive over the tall grass and to cut the weeds from your lawn.

Many people are finding alternatives instead of mowing their yards. There are plenty of options are available to help you achieve a lawn. Starting from artificial turf to planting native grasses, there are many methods to get a lash, green lawn.

In this article, I discussed the possible best alternatives to lawn mowing. By following these ways you can get rid of mowing activity and also save money on buying expensive lawnmowers.
Weed Control
Keeping your lawn free of weeds is key to preserving a healthy, weed-free lawn. Apply an all-natural weed-control solution and be sure to spot-treat any stubborn weeds as needed.
Mulch
Mulching your lawn can help reduce the need to mow as often. A thick layer of mulch can help suppress weeds, keep moisture in the soil, and provide essential nutrients to your lawn.
Compost
Spread compost on the lawn to help enrich and aerate the soil. Compost will also help retain moisture and provide essential nutrients to help your lawn stay healthy and strong.
USE OF ARTIFICIAL TURF
The first and most reliable option for lawns using artificial turf in your lawns. Artificial turf is easily available and nowadays really looks like the original grass so if you are a home user you have the option to use artificial turf in your lawn instead of actual grass and its associated issues.
USE OF PAINT
Nowadays special grass paint is also available in the market which is used to give a beautiful look to your lawn. When the temperature increases or mostly in autumn the grass turns brown and looks very ugly additionally the shrubs also make trouble in your lawn. You may use artificial grass paint in your lawn which gives an instant green look to your lawn and is a liable solution in a short time.
XERISCAPING
The third option is xeriscaping, xeriscaping refers to the process which is used to eliminate or reduce the need for irrigation and grass-related work. Few people use stone chips in their lawns and reduce the grass and make the lawn new looks. After some time these stones are looks very different and give the lawn a new look. This is also an alternative so that you cannot mow your lawn.
USE OF NATIVE PLANTS
Another alternative for lawns is the native plants and meadows option. The wild type of lawn needs very low maintenance and the plants do not need any kind of additional care, these plants grow even in severe conditions and you do not need to go for fertilizers and other pesticides. This is also a good alternative to now mowing the lawn. Additionally, these plants are reproduced with different shapes and make your lawn beautiful.
WHY DO PEOPLE AVOID MOWING?
Nowadays mowing is a very costly procedure and in this time when the world faces economic depression, many people can't afford the machine and tools for mowing. Similarly, the use of different fertilizers and giving water two times a day is also not possible due to water shortage in many areas. Additionally, the lawnmowers also require maintenance after some time and which additionally burdens your pocket.
Frequently Asked Questions (FAQs)
FINAL THOUGHTS
To conclude, gardeners and hobbyists have many alternatives instead of mowing lawns. Spending money buying expensive lawnmowers and associated tools is also an issue. To address all these issues, in this article I provide you with alternatives instead of mowing grass and these alternatives also fulfill your desire of having a lawn in your backyard and lawn. I hope this will help you to make a decision to stop mowing and go for the alternative.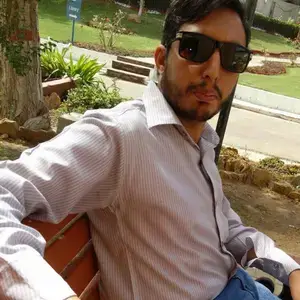 About Naveed A Hashmi
In my childhood, I used to see my parents while working in the land, for these reasons today I have been serving the same as our own tradition and culture. I thus love to stay in it, because I want to learn something advanced and new so that I may improve my farm's contour and help others with my experience.