What Is A Brushless Lawn Mower
The term "Brushless" is used in electric lawn mowers. The people working in the energy sector or dealing with different kinds of motors used in industries better know the concept of brushed and brushless motors. But, for the layman, there are two types of motors used in the electric and battery-powered lawn mower. One type used a brush in the winding and the other is not using brushes that kinds of mowers are called brushless lawn mowers.
When it comes to lawnmower features and innovations, a brushless is one of the most advanced and efficient mowers available in the market.
The Question is
How does a brushless mower work?
The brushless lawnmower comprises of electric motor powered by a battery source—the electric motor fitted in the mower deck. The mower's blades are attached to the belt to drive the motor. As the motor started, the blades started spinning and cutting the grass.
Unlike ordinary lawnmowers, the brushless lawnmower has a unique design, so cutting grass through these mowers is very smooth. The brushless mowers produce very low noise, which is also an excellent benefit for the users. In short, brushless mowers have more advantages than ordinary lawnmowers concerning their efficiency, quality of work, and due to low noise factor.
What is The Difference Between a Brushed And a Brushless Lawn Mower Motor?
These are the engineering term but here I give you the basic concept which is mandatory for every lawn mower buyer who wants to buy an electric lawn mower.
There are two kinds of motor used in DC:
A brushed motor contains brushes to spin the rotor and to supply power to the rotor. The brushes are connected to the commutator bar which supplies the power and hence the brushed motor works.
The brushless motor does not contain brushes and uses electronic control to provide the power, this type of motor is much efficient and efficient than the brushed motors.
PROS AND CONS OF BRUSHLESS LAWN MOWERS
Pros
Low battery consumption
Low Noise
Powerful Motor to drive
Low Maintenance
No overheating issues
Long lasting as compared to brushed motors
Cons
Expensive as compared to Brushed lawn mowers
In case of a defect, the motor is difficult to repair
Few motors create vibration at low speed but this problem does not persist in every motor
BRUSHLESS LAWN MOWER VS BRUSHED LAWN MOWERS
When it comes to comparing a burshed and brushless lawn mowers, the benefits, pros, and cons, are different, it depends upon the user that which mower he or she want to buy. Major differences in both lawn mowers are as follows:
BRUSHED LAWN MOWERS
Easy repairable
Low-Cost Mowers
Heat issues
Noisy Mowers
Need High Maintenance
Traditional Motor Technology
BRUSHLESS LAWN MOWERS
Difficult to repair locally
High-Cost
No overheating issues
No Noise and Eco-friendlys
Less maintenance
Smart Motor Technology
FREQUENTLY ASK QUESTIONS (FAQs)
FINAL THOUGHTS
To conclude, In this article, I discussed the concept of brushed and brushless lawn mowers. I try to make it simple so that a layman can easily understand the difference. To know more about the electric lawn mowers types and maintenance of electric lawn mowers read the related articles named" How to start the electric lawn mowers and best selling electric lawn mowers.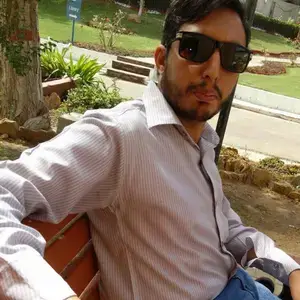 About Naveed A Hashmi
In my childhood, I used to see my parents while working in the land, for these reasons today I have been serving the same as our own tradition and culture. I thus love to stay in it, because I want to learn something advanced and new so that I may improve my farm's contour and help others with my experience.