Is Self Propelled Mower Worth It?
If you are fond of the lush green gardens on your home lawn or you choose gardening as your hobby the first machine you are aware of is the lawn mower. The lawn mower is used to reshape your lawn grass and feel immense pleasure when you are sitting on your lawn or through a party on your lawn for your family and friends. If you are a new buyer or you want to buy a self-propelled mower then the first question in your mind is whether a self-propelled lawn mower worth it. Is it worth buying to invest money in buying a self-propelled mower or do you have to buy a push mower at a low cost? In this article, I will answer, all your questions that why you buy the self-propelled lawn mower and also discuss the pros and cons.
WHAT IS A SELF-PROPELLED PHENOMENON?
The self-propelled term is used for those mowers which come with an engine and drive option so once you start the mower you just set the speed and the mower drives through the engine and you just steer it like the car. Self-propelled lawn mowers come with both options battery powered and gas mowers.
HOW DO SELF-PROPELLED LAWNMOWERS WORK?
The self-propelled lawn mower works the same as other mowers but the difference is the automatic drive system. You just need to push the mower in the start and it drives automatically. You just steer it and guide it through your lawn.
TYPES OF SELF-PROPELLED LAWN MOWER
There are several types available in the market and it depends on the user's choice, and what type of lawn mower he/she wants to buy. These types are:
AWD self-propelled lawn mowers are more accurate and with excellent drive. All-wheel drive is smooth and exerts extra pressure while driving which cut your grass very easily, the speed of AWD lawn mowers is greater than other types because of the four-wheel drive system.
Another type of self-propelled lawn mower is the front-wheel drive system. It means that the only front-wheel are rotated through the engine power and the rear wheels are not connected with the engine moving shaft.
The last type is the RWD Rear wheel drive system in this type of mower rear wheels are connected to the engine. This drive system is used for sloppy surfaces, curves, and dense grass.
SPEED OF SELF-PROPELLED LAWN MOWER
In the market, there are two options available concerning the speed of lawnmowers. The first option is to buy the lawn mower with standard speed so you do not worry about adjusting or slowing the speed of your mower.

The other option is the variable speed option, in these types, you may adjust your mower speed according to your requirement and sometime it is very tricky to use the mower because of its speed and you are not able to control the mower if the speed is high.
PROS AND CONS OF SELF-PROPELLED LAWN MOWERS
The pros and cons of using self-propelled lawn mowers are as follows:
PROS OF USING SELF-PROPELLED
LAWN MOWERS
CONS OF USING SELF-PROPELLED LAWN MOWERS
Easy to Use (These mowers are easy on your body you don't worry about the weight of the mower)
Heavyweight
Best for Larger lawns
Adjustable speed which is dangerous sometimes to control the mower
In the uphill and Slopes it is very beneficial
Expensive as compared to ordinary lawn mowers
Smooth trim of your lawn grass
RECOMMENDATION FOR BUYING A SELF-PROPELLED LAWN MOWER:
To buy a self-propelled lawn mower you must keep the following points under consideration to not waste your money. These important points are as follows:
SIZE OF YOUR LAWN:
If your lawn size is medium or large then you consider buying the self-propelled lawn mower.
HILLY AND SLOPPY SURFACES:
If your lawn is not plane then you might go for the self-propelled lawn mower because on hilly and sloppy surfaces you need extra power and if you are not using a self-propelled lawn mower you tired very quickly because of extra power you exert for mowing your lawn.

These are the two important factors to decide whether to buy a self-propelled lawn mower or not. If you fulfill these two conditions then you may buy the self-propelled lawn mower.
FREQUENTLY ASK QUESTIONS (FAQs)
FINAL THOUGHTS
To conclude, every lawn mower has pros and cons. It depends on the user and what kind of mower suits your lawn. I briefed you about the working, types, pros, and cons of a self-propelled lawn mower. In the last, I recommend you two major points that you keep in mind while buying a self-propelled lawn mower. I hope this information is useful for you. I try to put all my effort into giving you all the essential information in an easy manner so you understand it better. I am not using technical and hard terms so that a layman can understand the article and apply it in his/ her life.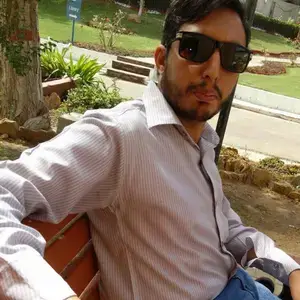 About Naveed A Hashmi
In my childhood, I used to see my parents while working in the land, for these reasons today I have been serving the same as our own tradition and culture. I thus love to stay in it, because I want to learn something advanced and new so that I may improve my farm's contour and help others with my experience.