Why do you need to buy a Lawn Mower?
If you have had a dream since childhood to own a lush green grassy Lawn in your home or in your office, company, farmhouse, and your agricultural land. The Mandatory tool to fulfill your dream is to buy a suitable lawn mower. A Lawnmower gives a dashing and desirable look to your lawn and you feel immense pleasure when you sit on the lawn in the evenings with your family and friends, or your kids play in the evening in front of you.
In this article, I will explain why a lawn mower is essential for your lawn and garden. Additionally which mower is suitable for your lawn and how to buy the mower at the lowest price available on the market?
What is the lawn mower?
A Lawnmower is a machine that is used to trim and shape your grass according to your requirement. The lawn mower comes in different sizes, shapes, and different types according to the requirements.
The most popular Lawn mowers are Gasoline, petrol, electric, and Push mowers.
How to select the best lawn mower for your lawn?
When you want to buy the most suitable and best lawn mower for your lawn. the following points must keep in mind before buying.
These points are as follows:
Area of your Lawn and Garden
Firstly you determine the area of your lawn for which you want to buy lawn mowers. Push mowers and electric mowers are the best for medium and small lawns. If you have a large area to mow then you may go for the Gasoline or Petrol mower because you trim the grass in a large area. The speed and horsepower of Gasoline and Petrol mower are best for larger areas.
Size of the Lawn mower blades?
Now according to your requirement select the mowers with the width and quantity of the blades in the lawn mower. For example (How much width of your blade and how much grass the mower mow in one go). This is also an important point before buying the mower for your lawn.
Quality of Tires used in the lawn mower?
If your terrain is not even and some surfaces are hard, some are high and contain rocks and stones then you buy a lawn mower with heavy-duty tyres. Because during mowing if the tyres are not of good quality your mower tires get expired very soon because of the hard terrain of your lawn. If you have an even surface with soft soil then you may buy a mower with small or average tyres. Few well-known lawn mower manufacturer companies offer a variety of mowers with different sizes of tyres.
Types of Lawnmowers
The Most common types of lawnmowers are:
Push/ Reel mowers
Electric Mowers
Gasoline
Petrol Lawn Mowers
Diesel Lawn Mowers (Heavy Duty)
Ride on Lawn Mowers

Note: For details on different types of Lawn mowers and to choose the Best lawn mower read our other articles which are available on our website.
Why buy a lawn mower for your lawn?
There are plenty of reasons to buy a lawn mower for your lawn, however, a few important highlights to buying a lawn mower are as follows:
Precise cutting of your Turf/ Grass
When you are mowing or cutting the grass of your lawn with the traditional ways of cutting grass it is not smooth and even on different surfaces. Few of the grass is mowed very small and the rest is of different sizes. Therefore the lawn is not shaped accurately. While using a lawn mower the cutting of grass is always smooth and of equal size, therefore, the final result will be astonishing and your lawn looks beautiful and very eye-catching after the cut.
With features like Comfortable, Durable, and Time-saving
Today everyone is busy in his life and not a spare lot of time for the hobbyist and extra activities like gardening. Therefore after buying the lawn mower your will save your time by mowing the grass very quickly using the machine. Similarly, you cannot get tired very fast because lawn mowers are comfortable to use and very durable so ultimately your life gets easy and your lawn is shaped beautifully after using a lawn mower.
Easy to do maintenance
Today lawn mowers come in different qualities, shapes, and different sizes and with very low maintenance. The local dealers provide your services to maintain your mower in the home if got defective. Additionally, you can do maintenance of your home easily. So, after buying a mower you do not have to worry about maintenance and other issues.
Cutting height Adjustment
Today, lawnmowers come with a feature of height adjustment. It means you can adjust the height of your blades and wheels according to your requirement. So, you can mow the grass equally on different types of surfaces on your lawn and mow the grass easily from the corners.
Easy to store
Another feature of the lawnmower is to store the mower easily in your garage and store without any hurdles. So, don't worry to specify any other place for your machine. You can easily store the mower at your convenience.
THINGS TO CONSIDER WHILE BUYING A LAWNMOWER
There are multiple things that are important when buying a lawnmower for your lawn. However, important things which must be considered while buying are:
Performance
The first and foremost thing while buying any mower is the performance. When you select any lawnmower you must check for reviews about the performance.
Comfort
Some lawn mowers are very hard to maneuver while mowing. So always go for the mower which is comfortable and you can easily handle it.
Part Availability
Another important thing to consider is the local availability of the parts and servicing items. Some people buy expensive mowers without checking the local distributor, ultimately resulting in the wastage of money. When you need any spare parts you have to wait for a month by ordering online. So, always buy the mower which parts and other items that are easily available locally.
Online Reviews
The last thing to consider are online reviews. Once you select any mower according to your requirement, go online and read the reviews. These reviews help you a lot in making a decision to buy any particular model or product.
Conclusion
After reading this article you can easily make up your mind to buy a lawn mower. Most importantly it will surely save your precious time and you not have to spend all day on your lawn to mow the grass or hire labor for this work you can mow the grass on your own. We the Greenery Enthusiast try to give you the material which is helpful in gardening and reshaping your lawn according to your wish.
FREQUENTLY ASK QUESTIONS (FAQs):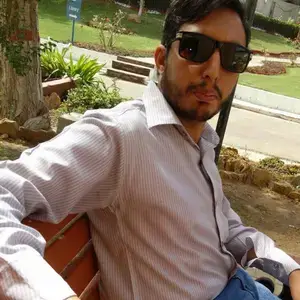 About Naveed A Hashmi
In my childhood, I used to see my parents while working in the land, for these reasons today I have been serving the same as our own tradition and culture. I thus love to stay in it, because I want to learn something advanced and new so that I may improve my farm's contour and help others with my experience.