Stay Safe and Comfortable: What to Wear When Mowing the Lawn
Lawn mowing is more than a hobby for thousands of people around the globe. Lawn mowing is not an easy task especially when you are mowing medium to large lawns with different kinds of terrains.
Many gardening professionals and enthusiasts are asking the common question "What to wear when mowing the lawn?"
It is very obvious that when you start mowing, you must consider safety and comfort with the right attire. The use of long durable pants made up of cotton or moisture-wicking fabrics is essential. Similarly, gloves and goggles are also important to save you from moving debris and other moving parts of your mower.
In this blog, I will provide you with all the necessary information regarding wearing and personal safety tips for your gardening hobby. After reading the upcoming paragraphs you are able to save yourself from any undesired incident in your life.
WHAT IS THE IMPORTANCE OF PROTECTIVE WEARING DURING MOWING
Protective wearing like clothes, goggles, and gloves are very important to save you from any injury. Especially when you are riding lawn mowers, the flying debris can damage your eyes. Similarly moving parts may cause injury to your head and your hands. If you are wearing too loose clothes it may insert into the moving parts which is very dangerous.
All these points are very important when you are mowing a medium to large lawn. It will not save you from injury but also give you a sense of responsibility so that you can follow all the unwritten safety rules while mowing the lawn.
WHAT TO WEAR WHILE MOWING?
There is no definite answer to this question. However, in the below paragraphs, I will provide you with the necessary information which I personally follow and which is recommended by gardening experts. These wearing are:
A. Use of T-Shirts:
You can choose a lightweight T-Shirt of cotton or moisture-wicking fabrics which provides you ease when you are mowing directly into the sunlight.
B. Long Pants or Shorts:
Experts recommend that you can use long pants while mowing because they can save your legs from any injury. The pants are not much loose or tight so you can move freely while working.
C. Caps to cover your head:
It is obvious that you are working in the daytime and sunlight directly hit your head, so use the hat and caps to protect you from sunburn and you are not dehydrated.
D. Safety Shoes:
Shoes are the most important safety gear. You can use safety shoes with hard toes which can guard your feet from any kind of injury. You can choose shoes that are lightweight but provide you with the necessary safety from any kind of injury.
E. Safety Gloves:
Many people are not careful about safety gloves and it may cause serious injury to the hands. In some cases, I personally observe that people can damage their fingers because of not using safety gloves. Choose soft, lightweight gloves so that you can comfortably work without any hurdles.
F. Use of Safety Goggles:
Protection of the eye is much more important than any other safety. So, you can buy safety goggles that protect your eyes from injury. Nowadays, there are exciting color safety goggles available in the market, you can select them according to your choice and use them in the daytime to protect your eyes.
G. Use of Sun Screen:
In summer, there is a chance of sunburn because of the high temperature. So use sunscreen with a high SPF inside so that it can protect you from sunburn while mowing the lawn.
H. Use of Overalls:
In the market, you can easily find the best quality overalls which are made up of special fabric which not only provides you the safety but is also not warm and you can wear them easily in the daytime. It is the best option to save your money to buy safety pants and special fabric shirts which do not absorb the heat.
Conclusion
In conclusion, what to wear while mowing the lawn plays a significant role in ensuring a comfortable and safe mowing experience. Opting for light, breathable fabrics is essential to keep you cool during the daytime. Similarly, the use of safety gloves, goggles, and shoes is also important to save you from any injury.
There is no written principle to wear while mowing, but the above-mentioned safety tips are common and generally followed by all gardening professionals so if you are a newbie, or you are not following this general safety it may cause serious injury to you and make your life at risk
So,
Always use safety gear, protective clothes and follow all the safety tips which are written in the company manual of your lawnmower. It can protect your life and also provide you the ease to work freely in your life. Your little mistake gives you serious bad consequences so always follow these safety general rules.
I hope you get the answer to your question "What to wear while mowing?" and this blog provides you with all the essential information. If you have any queries you may contact us through email or comment below for further guidance.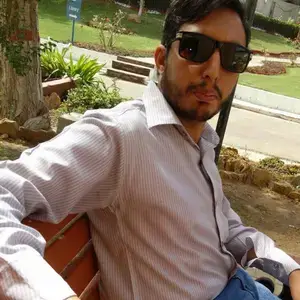 About Naveed A Hashmi
In my childhood, I used to see my parents while working in the land, for these reasons today I have been serving the same as our own tradition and culture. I thus love to stay in it, because I want to learn something advanced and new so that I may improve my farm's contour and help others with my experience.