The Ultimate Guide to Commercial Lawn Mowers – Best for Professional
Mowing grass in larger properties, like playgrounds, golf courses, and parks is not an easy job. You need a powerful lawn mower for mowing a large-scale property. I will give you all the essential information about the best professional commercial lawn mowers.

Commercial lawn mowers are widely used for trimming grass in medium to large-scale properties. These mowers are designed to mow all kinds of grasses and provide you an ease to mow for hours. Similarly, enough power to deal with all kinds of terrains, slopes, and edges. You can use different kinds of mower attachments that are easily available in the market.
Types of Commercial Lawn Mowers – The Best Choice
There are a wide range of mowers available in the market with different features. Due to high competition in the market, every company provides you with the best option in every segment. The common type of professional heavy duty commercial lawn mowers are:
Riding Lawn Mowers
The first famous and most common type of mower is riding lawn mowers. These mowers are manufactured with high build quality with different features. Composition of heavy duty engines. These mowers are also available in self-propelled options. The user can easily mow large yards/ grounds with a comfortable seat.
These mowers are comparatively expensive but fulfill all your commercial lawn mowing requirements.
Zero-Turn Mowers – Best for Rough Terrains
The second type of commercial lawn mowers are Zero-turn mowers which are known for their incredible maneuverability. Zero-turn mowers can pivot 180 degrees without leaving uncut grass with heavy duty stainless steel deck, making them perfect for edging and mowing the slopes and steep areas easily. These mowers are very easy to maneuver in every kind of terrain and efficient.

A wide range of zero-turn is available in the market. You just need to buy the mower according to your requirement and budget.
Front Rotary Mowers
Front rotary mowers are an excellent choice for your lawn care needs. When thinking about buying a new mower, it is necessary to consider what makes front rotary mowers stand out. They are often considered the best professional option for achieving a flawless lawn appearance. Maintenance is also hassle-free with these mowers. So, if you want to keep your lawn in top shape, front rotary mowers are definitely worth considering.
Triple Rotary Mowers
Triple rotary mowers are a type of commercial mower specially designed for cutting grass on large properties. Unlike traditional push mowers, triple rotary mowers have three spinning blades arranged in a circular motion. These mowers use petrol engines, instead of battery power, which provide the necessary power to handle large yards efficiently.
The ergonomics design with three heavy-duty rotary blades allows you to cut the grass easily and is best for large lawns, parks, playgrounds and professional projects.
Triple rotary mowers are durable and the company also provides you the warranty and make them the perfect choice for the gardening professionals to maintain larger yards efficiently.
Benefits of using Professional Commercial Lawn Mowers
There are many benefits of using these mowers. A few of them are:
Time Efficiency
The first and most important benefit of using these lawnmowers is time efficiency. You can mow acres of area within an hour with precision and in a single pattern. You can not only save your time but also give a beautiful and eye-catching look to your yard hassle-free.
Professional Results
The second benefit of using these mowers is the professional results. When you are mowing with these mowers you can get a very neat and clean manicured lawn after completion of work the grass is trimmed very precisely and effectively. After completion of work, you are more happy and satisfied with the result.
Easy Maneuverability
Other important benefits of using these machines are easy maneuverability. It is very hectic when you are mowing and your mower is not maneuvered on time. Zero-turn mowers are specially designed to tackle these issues and you can easily trim the grass from corners, edges, slopes, and rough terrain with excellent maneuverability.
Durability / Strong Build Quality
The durability of these mowers is not a neglecting factor. These mowers are designed with strong built quality, comfortable seats, with LED display, and other features like height adjustment. Additionally with the stainless steel deck. These mowers are working perfectly even after years.
FREQUENTLY ASK QUESTIONS (FAQs):
Bottom Line
In the world of commercial lawn mowers, every model varies according to the requirement. The first principle is to select the mower type for your specific needs. You can check the size of your property, the terrain's complexity, and the level of precision required.
Whether you are a professional landscaper or managing a large property commercial lawn mowers are the best choice to fulfill all kinds of your mowing needs.
With this guide, you are able to understand the common type of commercial lawn mowers. Also, provide you with the most important benefits. In the gardening world, you need to update your knowledge and machines regularly so that you can keep your position intact commercially.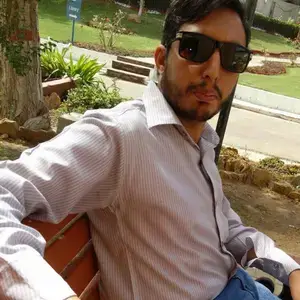 About Naveed A Hashmi
In my childhood, I used to see my parents while working in the land, for these reasons today I have been serving the same as our own tradition and culture. I thus love to stay in it, because I want to learn something advanced and new so that I may improve my farm's contour and help others with my experience.