10 Best Tips of lawn care to Grow a Lush Green Lawn
Every gardening hobbyist and enthusiast is dreaming of a lush green lawn. Growing a lush green lawn is not a simple task. It needs full attention with solid steps and proper maintenance to achieve a soothing environment and beautiful lawn.

I have received a lot of questions related to lawn care and most of them are about making lawns beautiful using mower. So, in today's blog post, I will finally provide you with 10 best tips to grow a lush green lawn.
10 Best lawn care tips to grow a lush green grass lawn
I am always trying to provide you a simple tips that you can easily follow and get high results in the outcome. 10 Best Tips to grow a lush green lawn are as follows:
Choosing the Right Grass for your lawn
The first tip is to choose the right grass. I have seen many people who do not know about the grass types and struggle even after full care to make their lawns beautiful. It may be noted that grass types vary according to the climate and region. Therefore if you are going to start a new lawn or reshape the old one you must consult with a gardening professional or expert to learn about the grass type that grows in that particular region.

After assessing the situation and selecting a grass for your yard now you are ready to move on to the next step to make your lawn beautiful and healthy.
Proper Mowing
Mowing is also like an art. If you do not know the mowing technique you may suffer with your yard/lawn. Therefore, for better results mow regularly and always try to follow the best possible technique and pattern while trimming the grass.

Proper mowing can speed up the grass growth and your lawn start getting shape with this simple follow-tip. o use the sharp and better mower blade that is often people called grass blade.
Water Your Lawn
Same like humans, the lawn also needs plenty of water. Water can promote root growth which ultimately gives an astonishing look to your lawn. Always try to water your area in the morning time.

I have noticed that stagnant water in the lawn creates a serious problem for your lawn and turns it into a breeding ground for pests. So, be careful not to water too much, and also consider improving the water drainage system in your lawn for excellent results.
Fertilization of your lawn
Another hurdle in the way of achieving a lush green lawn is the presence of diseases and pests in the vicinity of your lawn. You can fertilize your lawn by choosing organic or regular nitrogen fertilizer as per recommendation. This will enhance the nutrient levels in your soil and also eliminate the diseases and pests from your yard. To learn more about fertilizers, read my blog about different types of fertilizers and their uses.
Aeration of your lawn
Another best tip is to aerate your lawn. Aeration can help you improve your soil compaction and root system. Allow nutrients and water to go inside the soil and ultimately increase your lawn growth. This is also a widely used technique to achieve the results.
Seeding in your lawn
After some time you need to start seeding in your lawn. The thin grass creates trouble. Start seeding can resolve the thin grass issue. After seeding you can notice that your grass is no longer thin and looks more green than the previous look. So grass seeds help your lawn to perform better. So enjoy green lawn all summer long.
Weed Control
Weed control is also mandatory to grow a lush green lawn. You can regularly inspect your lawn/yard for weeds. Remove these weeds by following the method. In case you are confused the expert and get guidance for starting weed control methods on your lawn.
Pest is the enemy of your lawn
If you are living in an area where frequent rain occurs or stagnant water stays on the lawn for a long time. Pests like insects start attacking your lawn. If you are able to detect diseases and pests at an early stage you are easily able to remove them from your garden. Always visually check your to avoid any disaster.
Soil Testing
Another tip for a lush green lawn is soil testing. You can periodically test your soil for PH and nutrient levels. By doing this you can timely be able to do some remedies in case of any soil erosion or other problems. This will also help you to start and stop fertilization which actually creates a big difference in making your lawn eye-catching and beautiful
Proper Cleaning of your Lawn
The last tip is to always clean your lawn from weeds, leaves, and extra clippings. Different kinds of debris, leaves and other thatch can block sunlight and create heaven for the breeding of pests and diseases.
FREQUENTLY ASK QUESTIONS (FAQs)
Conclusion
With these 10 best tips to grow a lush green lawn, you are well on your way to creating a lush lawn. Remember, it is all about precision – from mowing to watering to fertilizing. So, roll up your sleeves, follow these tips, and be ready to make your lawn vibrant and beautiful.
These tips are easy to follow and you can do it on your own without facing any hurdles. I tried to provide you with the practical information that ultimately benefits you and you make your surroundings beautiful and also feel nature without going to the parks and hill stations.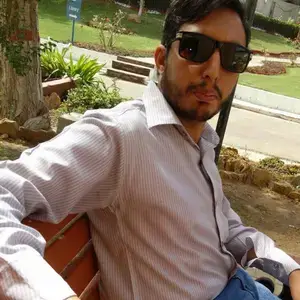 About Naveed A Hashmi
In my childhood, I used to see my parents while working in the land, for these reasons today I have been serving the same as our own tradition and culture. I thus love to stay in it, because I want to learn something advanced and new so that I may improve my farm's contour and help others with my experience.