Who Make John Deere Lawn mowers?
WHO MAKES JOHN DEERE LAWN MOWER ENGINE? EXCELLENT DESIGN, DURABILITY, AND TRUSTED PERFORMANCE
John Deere is a renowned manufacturer that leads the lawnmower market. I have received numerous questions in my inbox regarding 'Who makes John Deere Mowers?'.

So, today, I will unveil all the facts and provide you with all the necessary details about John Deere Lawn Mowers. Provide you an insight into their history, and dealerships, and answer all your questions to the best of my knowledge. I hope you enjoy reading.
THE LEGACY OF JOHN DEERE: A HISTORICAL GLIMPSE + WHO MAKES JOHN DEERE LAWN MOWER?
The history of John Deere lawn mowers goes back 180 years. A blacksmith named John Deere started it all in 1837 in Grand Detour, Illinois. At first, they focused on farming. But over time, they became leaders in heavy machinery. Now, their main office is in Moline, Illinois, with over 74,000 workers. They make machines for farming, building, cutting lawns, and more. Everyone knows the name John Deere because of the machines they've made for so long.
In the 1960s, they did something big with lawnmowers. In 1963, they made the Model 110. With a 7-horsepower engine running on gasoline. They utilize the best parts of big farm tractors and put them into their lawnmower which is the greatest experiment of that time. People across the country loved it.
THE CRAFTSMANSHIP BEHIND JOHN DEERE MOWERS
This trust can increase the morale of John Deere Company and they start crafting excellent products by utilizing their all efforts. Deere has established modern manufacturing facilities staffed by qualified engineers and dedicated workers.
This hands-on approach allows John Deere to maintain precise control over the entire production process. The result? Lawn mowers that meet stringent standards for performance, durability, and customer satisfaction. Their commitment to providing a durable and excellent product gives rise to the John Deere Reputation and brings them a trusted name in the industry.
THE GLOBAL PICTURE: WHERE ARE JOHN DEERE LAWN MOWER COME FROM?
Now, Where do John Deere lawnmowers come from? While a big part of making them happen in the United States, John Deere thinks globally.
They assembled most of the lawnmowers in the USA. They use pieces made here too. But there is a twist: some parts come from other countries like Brazil, Argentina, and India.
Okay, now, where do they put these lawnmowers together in the USA?
Well, they have some special places for that. One of these places is in Horicon, Wisconsin. This is where they make things like lawnmowers for your yard and big machines for gardens.
Then, in Greeneville, Tennessee, they work on making lawn stuff. And if you ever wondered where they make those lawn mowers for golf courses and parks, it's in Fuquay-Varina, North Carolina.
These are just some of the places. There are more spots around the world where they make John Deere lawn mowers. All of these spots working together make up the big John Deere family.
WHERE TO FIND JOHN DEERE MOWERS: ACCESSIBILITY MATTERS
If you are in the market for a John Deere mower, rest confident that accessibility is not an issue. You can purchase John Deere mowers from various outlets, including:
These authorized dealers offer a wide selection of John Deere mowers and provide expert guidance to the customers.
Superstores like Home Depot and Lowe's stock John Deere mowers, so you can easily buy or order any John Deere products easily.
These retailers include the John Deere website, Amazon, and Tractor Supply Company for online shopping enthusiasts who can buy in one click.
Local Farm Equipment Stores:
You can also explore the local farm equipment stores in your area. These mowers are also available in these stores easily.
Auctions and Classified Websites:
Auctions and other classified resources are also easily available for your reference.
BEHIND THE ENGINE: WHO MAKES JOHN DEERE LAWN MOWER ENGINES?
Throughout its history, John Deere has employed a mix of in-house and third-party engines in its lawnmowers.
Over time, many other engine manufacturers entered the lawn mowers market, outsourcing became a practical choice.
Two well-known engine experts, Kawasaki and Briggs & Stratton, have been notable beneficiaries of John Deere's outsourcing strategy. These companies are celebrated for manufacturing powerful and reliable compact engines.
Additionally, YANMAR and Kohler are esteemed engine manufacturers that supply engines for John Deere tractors.
DISPELLING A MYTH: MTD AND JOHN DEERE
There is a common misconception that MTD (Modern Tool and Die Company) manufactures John Deere tractors and mowers.
In reality, John Deere has its dedicated manufacturing facilities, deeply rooted in its heritage and family ownership.
The company's skilled engineers and workers manufacture these well-known tractors and mowers. The name "John Deere" remains a symbol of quality and dependability, and the company maintains strict oversight of the entire production process to uphold its high standards.
THE PRICE OF EXCELLENCE: HOW MUCH DOES A JOHN DEERE MOWER COST?
The cost of a John Deere mower can vary significantly depending on several factors, including the model, features, size, and additional attachments or accessories. A brand-new John Deere mower typically falls within the range of $1,000 to $5,000.
Popular John Deere models, offering a blend of performance and features, often land in the $3,000 to $5,000 range. Zero-turn mowers from John Deere, favored for their maneuverability, may come at a premium of around $2,000 compared to standard riding mowers.
While John Deere mowers might be perceived as more expensive than some rivals, their reputation for durability and quality often justifies the investment. The retained value of John Deere mowers also means that even used options, while still cheaper than new ones, maintain relatively higher prices.
PERFORMANCE AND RELIABILITY: ARE JOHN DEERE MOWERS WORTH IT?
John Deere mowers have earned a reputation for their exceptional quality and performance, making them a first choice for both amateurs and professionals. These mowers are known for their durability, precision cutting, and user-friendly design.
The John Deere Company, a global leader in agricultural, forestry, and road building equipment, has etched its name as a symbol of dependability and top-notch quality. Built with high-quality components and advanced engineering, John Deere mowers are designed to tackle challenging mowing tasks and rugged terrain with ease.
With a diverse range of mower options custom-made to various preferences and budgets, there is a John Deere mower for every situation. Whether you have a small residential lawn or manage a large commercial property, John Deere has you covered.
IS IT WORTH TO SELL MY JOHN DEERE LAWNMOWER?
Many people are also asking to sell their mowers or to upgrade to the latest model. It is worth mentioning that you can sell your old mower easily if its condition does not deteriorate because these mowers are expensive to buy. A large number of people are finding a suitably used lawnmower in the market. Finally, you can get a very suitable price for your old lawnmower if you are selling directly through posting advertisements or contacting the homeowners.
PROS AND CONS OF JOHN DEERE LAWNMOWERS
John Deere mowers are renowned for their exceptional build quality. You can get the best product
John Deere offers a diverse range of mower models, starting from a very small lawn mower to commercial riding mowers and tractors.
These mowers provide precise and even cutting, ultimately you can trim your lawn very efficiently.
The best features of these mowers are very easy maneuverability and ease of use. You can simply start using it from the very first day of buying without any problem.
John Deere mower's value did not decrease even after years of use because of product quality and build and John Deere has a very good resale value, which is a plus point for those who can switch over to the new model every year.
John Deere mowers typically come with a higher upfront cost compared to some competitors, which can be a drawback for budget-conscious buyers
In some regions, I have noticed that many users complain about the part's availability. In this segment, the company must need improvement.
Maintaining and servicing John Deere mowers may be more expensive than some other brands due to their advanced engineering and specialized parts.
Some John Deere models, especially the larger ones, can be heavy and bulky, making them less suitable for small lawns with limited storage space.
If you are looking for a budget-friendly mower, John Deere may not be the best choice, as their pricing is generally on the higher side.
FINAL THOUGHT
John Deere has a rich history of manufacturing high-quality lawnmowers, with many of them being produced in the United States. While they source some components globally, their commitment to quality and reliability remains unwavering.
John Deere mowers are trusted by homeowners and professionals alike for their durability and performance.
Whether you are in the market for a residential or commercial mower, John Deere offers a range of options to suit your needs.
So, when you invest in a John Deere mower, you are investing in a piece of machinery that is built to last and designed to make your lawn care tasks easier.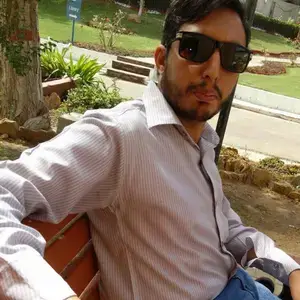 About Naveed A Hashmi
In my childhood, I used to see my parents while working in the land, for these reasons today I have been serving the same as our own tradition and culture. I thus love to stay in it, because I want to learn something advanced and new so that I may improve my farm's contour and help others with my experience.